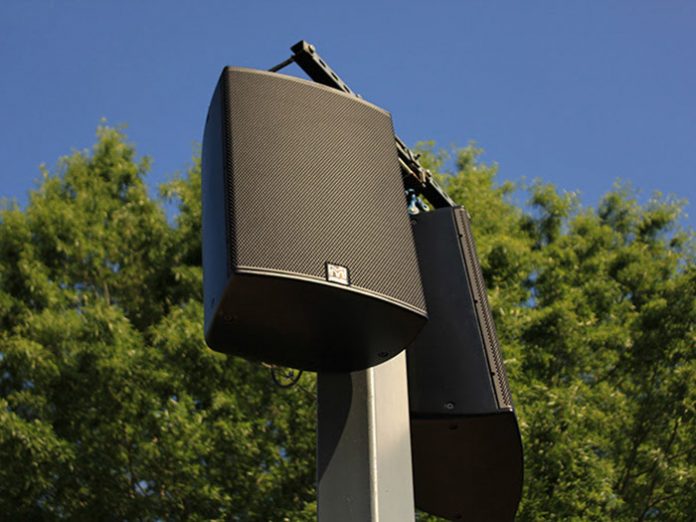 In less than 12 months since the CDD Series started to ship, it has sold over 12,000 units having been installed in around the world in houses of worship, bars, clubs, restaurants, and leisure facilities. Indeed, it has become the fastest selling dedicated install range in our history.
Its success has been built on the following: the sound quality is phenomenal. Visitors to Martin Audio CDD Series demonstrations along with end users consistently remark upon the clarity, nuance and power of the individual boxes.
The Series has also been applauded for its fantastic frequency response and consistency. The Patented Coaxial Differential Dispersion system produces a rectangular coverage pattern to reach all corners of the audience, and wide horizontal coverage is achieved very close to the loudspeaker. Walking the room, the consistency in frequency response and SPL — both close to the loudspeaker and further back — is exceptional.
The CDD Series also requires fewer speakers than other options in its competitive field. The unique dispersion pattern means that speakers can be spaced further apart and so in many installation environments fewer boxes are required to do the same job or better job.
The actual installation design of the CDD Series is both stylish discreet. CDD is designed with sleek lines and curved surfaces providing a premium look that can be mounted closer to walls and ceilings for a more discreet presence. With aesthetics playing such a major part in today's installation applications, CDD really delivers.
On hearing the price of the speakers given their overall performance and benefits, value for money has also been another significant reason for the rapid success of CDD.
System Integrators and End Users have had their say of the CDD Series too. Joe Hawley, Resident Sound Engineer, The Lexington, London, UK commented the following: "The CDD's are incredible boxes for their size — sufficiently loud but not too harsh. They deliver a far more focused sound in the centre of the room than the system we had previously, and offer highly controllable dispersion. It gives us the ability to keep the bar area quiet and focus the sound elsewhere as required."
Jason Ojeda of Global Audio Systems also provided a verdict: "Because CDD has such wide dispersion, we'd originally planned on 50 speakers for the job but when we plotted it out onsite, we ended up needing only 40 boxes to get exceptional results. The CDD-5's output and frequency response is unbelievable for a 5" speaker. It's very dynamic and the perfect choice for a compact, unobtrusive background speaker in a restaurant."
Another pro-CDD Series John Wagner of Ayre Productions gave a concluding comment: "In terms of audio performance, I believe CDD goes beyond what other cabinets are capable of. We work with other manufacturers, but a speaker like the CDD5 is ridiculous in terms of its incredibly compact size and the amazing amount of output it reproduces. That plus the sound quality and clarity is exceptional. You can mount a CDD5 in a corner between a ceiling and a wall and you barely know it's there, but you're hearing a huge sound."
https://martin-audio.com