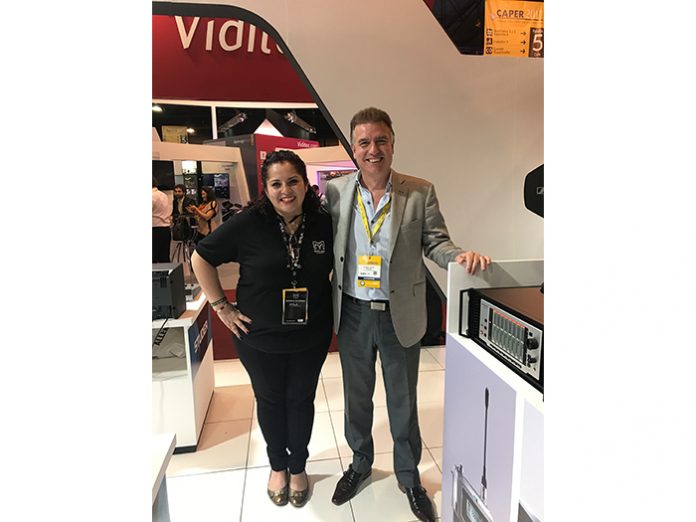 Martin Audio has announced the appointment of ARS Technologies as its distributor for Argentina.
Founded in 2000, ARS Technologies has become a leader in the installation and commercial application of professional audio equipment in Argentina. The company started in the areas of broadcasting and music production, participating in large-scale projects and earning a leading position in both national and international markets.
ARS Technologies now encompasses telecommunications, television and post-production, industrial sound and special events. Unlike other companies in the Argentinian market, ARS is exclusively dedicated to providing audio solutions which allows them to maintain the highest standards of excellence in that area.
In addition to Martin Audio, ARS currently distributes a number of international brands including Sennheiser, Allen & Heath, Neutrik, Studer, Rode, Thorens, Universal Audio, ART, Dynaudio, K & M, TC Electronic, RapcoHorizon, Sonifex, Lab.Gruppen and Orban.
ARS' Ricardo Pousa stated: "For us it is a great honour to be named representatives of a leading brand such as Martin Audio. In addition to their prestige, history and renowned audio quality, it is unquestionable that they have the loudspeaker array with the highest technology to date––the MLA system–—as well as groundbreaking new products such as the Wavefront Precision Series, CDD and CDD-LIVE."
Berenice Gutierrez, Martin Audio Director of Sales in Latin America, added: "I feel very grateful and proud to be able to provide continuity for our network with a great company like ARS now as our official distributor in Argentina. The vision that Ricardo Pousa has added to the high-tech support and quality of the team led by Juan Manuel Casquero, Florencia Pousa and Juan Dedobrinsky will help us achieve exceptional results due to the talent and professionalism they add to our Latin American distribution network!"