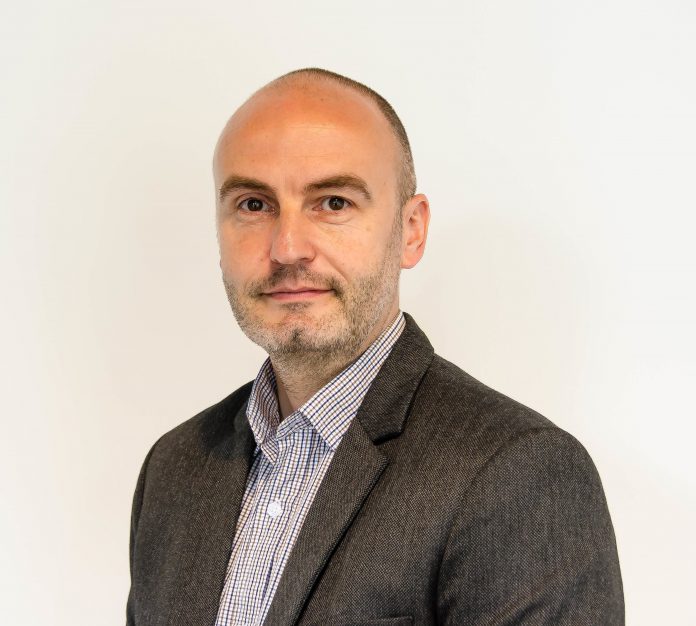 Professional audio specialists and supplier, HHB Communications, has appointed Mark Pascoe to the position of Director of Sales and Marketing.
Bringing with him 2 decades of professional audio sales and technical marketing experience, Mark will be leading the sales and marketing teams' efforts for HHB and Scrub. Working alongside Group Sales Director, Steve Angel and Managing Director, Ian Jones, Mark will be based at HHB's north-west London headquarters, but will also be found at Scrub's office in Fitzrovia on a regular basis.
Having graduated from the University of Surrey's renowned Tonmeister course in 1998, Mark returned to work at HHB in Broadcast Sales, having interned there in 1996 during his studies. After ten years at HHB, he moved on to Dolby Laboratories, taking on various roles in sales management and technical marketing. With there being a current, heavy industry focus on next-generation audio, Mark's ten years' experience at Dolby Laboratories gives HHB a strong and knowledgeable insight into this new and exciting market.
"I'm thrilled to be part of such a renowned team. HHB's reputation is impeccable, and I'm both proud and excited to be representing the company as Director of Sales and Marketing",  Mark stated.
"HHB are in a great position with their distributed brands, expert knowledge and reputation as the go-to pro-audio supplier for any broadcast, post or recording facility. I look forward to guiding the most knowledgeable and dedicated team in pro-audio today; we're all committed to serving our partners, both customers and suppliers."
Steve Angel commented: "Mark's reputation in the industry is exceptional. This appointment brings a fresh new perspective and I look forward to working closely with him to take our values and service to the next level."