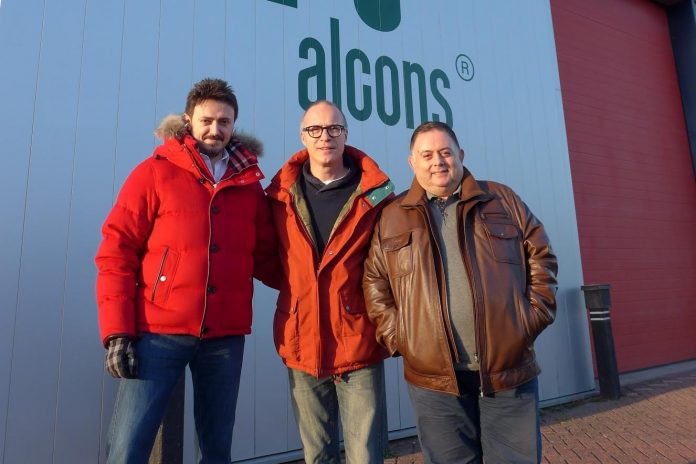 Alcons Audio has appointed Elit Light and Sound Technologies, based in Besiktas, Istanbul, as its representative for Turkey.
Turkey and the regions around it have a rich and diverse cultural history. The modern-day entertainment industry embraces music, drama, cinema, dance and sport, while the quality sound is also needed for mosques, hotels, corporate clients and broadcast studios, making it a key market for Alcons' pro-ribbon technology
Since 2001 Elit has been delivering the highest levels of service to a wide range of customers, which makes the company an ideal Alcons pro-ribbon partner.
"From the beginning, we have always distributed the best products," says Elit's Emre Defne. "In Alcons we found exactly the kind of quality that we are always looking for. Alcons is a great solution for all kind of projects where an optimum sound is needed and, with a great product, it's much easier to attract the interest of customers!
"Alcons' after-sales service and support is another very important factor because we always do our best to provide great support to our clients," he continues. "To do this, we need to have the same level of service from the manufacturer. We want to work with manufacturers as 'part of the family' and we know that Alcons service is as good as their products."
"Elit has a proven track record in representing top quality audio brands in the Turkish market and has become a highly-respected name. This has been achieved by developing long-term customer relationships, commitment to the market and by its staff putting their reputations behind the company. These are exactly the essential qualities that Alcons is looking for. Our pro-ribbon systems have a story to tell, so they need to be presented by a reputable company to convincingly demonstrate the 'Alcons difference' to quality-conscious clients." says Alcons Audio co-founder Tom Back
"Bringing a relatively new brand (and technology!) to a market like Turkey requires teamwork between the manufacturer and the representing company, which obviously goes far beyond shifting boxes. Emre and his team are the ideal people to increase further awareness and penetration of Alcons in the Turkish market."
www.elit-tr.com and www.alconsaudio.com