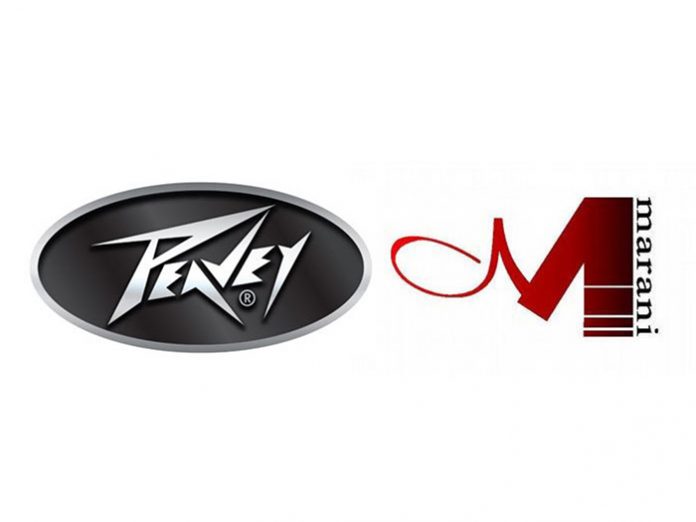 Marani Proaudio has announced the launch of Marani USA, an expansion in global distribution of its digital audio processing and sound reinforcement products.
Marani USA partners US-based Peavey Electronic Corporation, worldwide developers and manufacturers of professional audio products. A complete range of Marani Proaudio loudspeaker management and audio processors will be available through Peavey Commercial Audio sales representatives and distributors.
Marani USA and Marani Proaudio (formerly SEED Srl) built on its foundation as an early developer and adopter of digital signal processing technologies and techniques to become Europe's pre-eminent designer and producer of audio DSP products and intellectual property. SEED's applications have reached beyond traditional sound reinforcement to include noise suppression and enhancement processing in the automotive, broadcast and appliance markets worldwide.
"This is a very strong match for us," explained Michele Marani, founder and Managing Director of Marani USA and Marani Proaudio. "Peavey has long enjoyed a reputation for pioneering excellence in sound reinforcement and pro audio products. Marani USA will augment Peavey's considerable portfolio of brands with our unique high-performance digital audio processing products."
"We are excited to partner with Marani USA in this new venture," remarked Hartley Peavey, founder and CEO of Peavey Electronics Corporation. "Marani USA's signal processing range represents a best-in-class solution that mates convenient input and output channel configurations with a powerful and versatile DSP engine. Marani USA's engineering and the quality of their products fits perfectly with Peavey's brands, and we offer Marani USA our extensive worldwide distribution and seasoned sales force to bring their digital signal processing products to new markets."