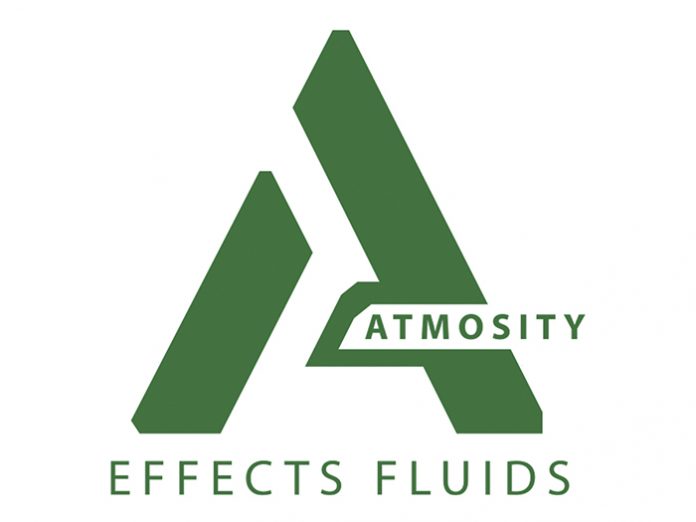 To complement its growing line of special effects machines, Magmatic atmospheric effects is offering a complete line of high-quality fluid called Atmosity. Atmosity universal fluid has been specially formulated for use in Magmatic's Magma and Thermatic haze and fog machines, Polar snow machines, Rocket CO2 cryogenic simulation effects, and other specialty effects products.
Atmosity is a high-quality, professional fluid series formulated for use with all types of effect machines. Rigorously tested for consistency and controlled to ensure it is the most pure atmospheric fluid available, Atmosity fluid is treated, filtered and then quality checked for purity, colour, density and acidity. The result corresponds to a purity level equivalent to water used by medical laboratories specializing in the production of vaccines.
Magmatic atmospheric effects are designed, engineered and exclusively distributed by Elation Professional. Built for professionals from the ground up by a passionate and proven R&D team, Magmatic effects are strong solutions that are on-the-road tough and made to endure.
Atmosity Effect Fluids
Atmosity Extreme Filtered Fog Fluid (AEF): This extreme filtered fog fluid produces dense smoke and haze effects. Formulated for the Magmatic Magma series, it can be used in most atmospheric fog machines.
Atmosity Raw Haze Fluid (ARH): An advanced, fine-particulate oil-based haze fluid with extended linger effect formulated for use in the Magmatic Thermatic series.
Atmosity Aqua Haze Fluid (AAH): A premium, water-based haze fluid formulated for the Magmatic Thermatic series and best used indoors.
Atmosity Premium Snow Fluid (APS): A premium, dry-on-impact snow liquid formulated for the Magmatic Polar series.
Atmosity Flash Fog Fluid (AFF): A fast dissipating fog fluid formulated for the Magmatic Rocket™ series.
Atmosity Low Lying Fog Fluid (ALL): A cryogenic low-lying fog fluid formulated for Magmatic's line of low-lying fog effects.
Atmosity All Bubbles Fluid (AAB): A water-based bubble fluid for clear, long-lasting bubble effects.