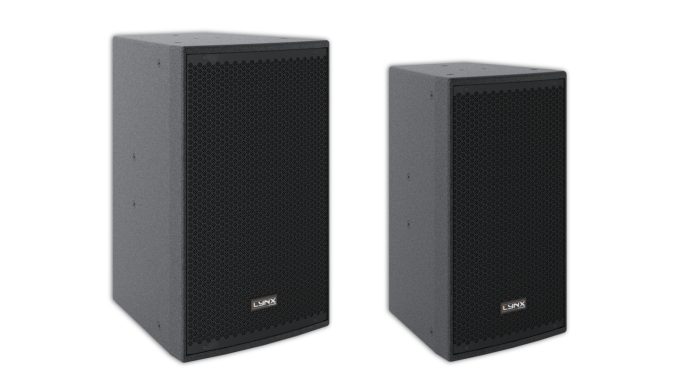 Lynx Pro Audio has introduced the new KR series, a line of passive, two-way loudspeakers specially designed for installations where high volume is required whilst delivering excellent vocal clarity with low distortion.
The two full-range models belonging to the KR series feature two-way passive 10″ and 12″ versions, with a 1″ driver mounter on a 90° x 60° rotatable horn.
KR cabinets are ideal for a wide range of fixed applications, such as KTV rooms, conference halls, houses of worship, as well as discos and nightclubs.
The double port located at the rear of the enclosure creates increased bass frequency response. When installed close to a wall, it creates a reflection that extends the low frequency response of the system, creating extra bass boost.
The speakers are constructed from MDF and coated in high resistant polyurea paint to give them greater durability, and a wide range of dedicated accessories allows the installation of these loudspeakers in all types of set-ups: ceiling or wall mounted, on a speaker stand, or as a satellite with a subwoofer.
Although the KR series can be used without a processor it is recommend that the cabinet presets are applied for maximum optimisation and performance. These presets are available on the full range of ARK processors and on the brand's amplifiers with built-in DSP.