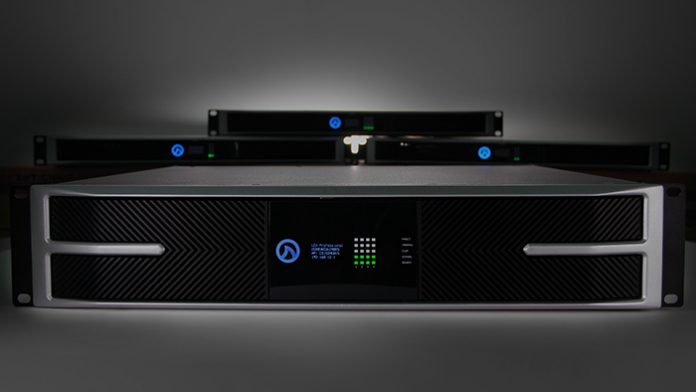 Underscoring its commitment to listening to pro audio integrators and installers and responding with technologies that meet their needs, as of November 2023, LEA Professional is shipping its Connect Series 1504 and 1504D worldwide.
This high-power amplifier sets the standard in pro audio amplifier performance, connectivity, and ease of deployment for large installations.
The LEA Connect Series 1504 four-channel model drives up to 1,500 watts per channel into 2, 4, and 8 ohms as well as 70Vrms and 100Vrms, and is available in Network Connect (1504) and Dante Connect (1504D) versions.
The 1504D includes both 96 kHz-capable Dante and AES67 connectivity options. The 1504 and 1504D include advanced DSP with 96 kHz linear phase FIR crossover filters, acoustically transparent look ahead RMS and peak limiters, 32-bit floating-point DSP with built-in sample rate converters, and two Smart Power Bridge channels.
"With the significant adoption rate of Connect Series amplifiers, APAC integrators, in particular, said they were looking for an option to provide high-power performance and IoT connectivity to large-scale and high-performance installations," said Brian Pickowitz, VP Marketing, LEA Professional.
Pickowitz continued: "With the delivery of the Connect Series 1504 and 1504D today, we're excited to fulfil another customer promise. We view APAC as a primary growth region for us, as evidenced by our growing number of local partners. We look forward to helping the region's integrators with installations that demand the highest performance out of their systems."