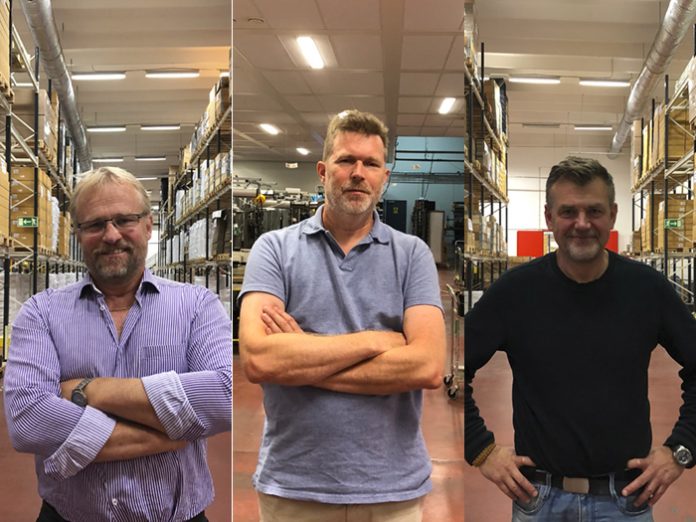 Tomas Lilja has been appointed as Brand Leader for Lab Gruppen and Lake. His main duties as Brand Leader are to define and implement the brand strategy. He already held this position at Lab Gruppen between 2000 to 2009 when the company introduced many of its world-renowned high power PLM, FP+ touring amplifiers as well as the C-series for the install market.
Tomas said: "Lab Gruppen and Lake have never left my heart and when I had the opportunity to meet the Swedish team again and also experience the powerful framework of Music Tribe, it was absolutely impossible for me to resist this opportunity. I can clearly see how the market has changed both in its applications but also from a technology point of view, which opens so many opportunities for the brand and the wonderful people behind it. Time has come for the brand to extend its offerings in the market. Helping customers in various market segments is our passion. I know we will rock and have a lot a fun in the world's most beautiful audio industry".
Tomas' wide-ranging business expertise as Brand Leader, will considerably add value to Lab Gruppen & Lake brands, as well as the company's progress.
Håkan Alfredsson has been appointed as new Product Category Leader at Lab Gruppen and Lake. He will, in communication with our clients and departments, be deeply involved in the development of new products as well as revisions to existing ones. Håkan commented: "I see great products and even greater potential. However, nothing is as good it can´t be better. I am enthusiastic about joining Lab Gruppen and Music Tribe on this journey."
'We are very excited to have such an impassioned individual join our team,' said Tomas Lilja, Brand Leader of Lab Gruppen and Lake.
With Håkan's extensive real-life experiences in rental and install as an engineer and manager in the pro-audio field with 35 years in the business, he will be helping Lab Gruppen and Lake company to deliver technological advancements.
Anders Jutebrant Ivarsson has been appointed as the new R&D Manager at Lab Gruppen and Lake. He is a business-oriented R&D manager with more than 12 years' experience in managing and developing organizations within product/solution development and Portfolio management in an international context. He has also worked as a consultant to support technology companies to improve their product development.
Anders commented: "Lab Gruppen is a fantastic company with a high reputation, exciting products and highly competent team members. I'm excited to join this great team and to be a part of leading the way to new innovative and successful products." Anders has a proven track record of leading and developing organizations and projects bridging R&D, marketing and sales. Also, he has extensive experience in managing the implementation of agile development methodologies. His invaluable knowledge and experiences will lead and fortify Lab Gruppen & Lake's technological innovation.