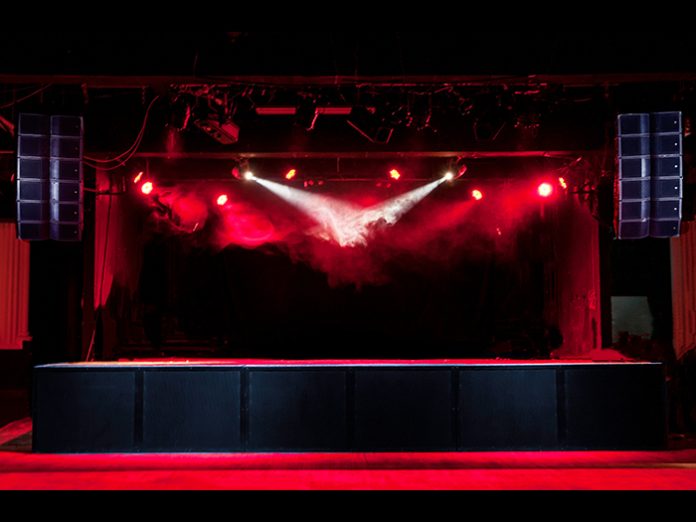 Based in the Grade II* listed former Holy Trinity Church, Trinity Centre is a multi-space community, performance and arts venue which plays a key role in Bristol's contemporary cultural scene. An ongoing major conservation and renovation programme has recently seen an L-Acoustics Kara audio system installed in its main space.
The Trinity Centre is one of Bristol's main live music venues but, when funding was made available for a new sound reinforcement system for the 600-capacity main hall, there was a lot to consider for Paul King – proprietor of King Sound Reinforcement, one of the main professional audio installation and rental companies in the UK's south-west.
"We have worked as the venue's audio contractor for over a decade. There was an existing house system but, to be honest, it was so unsatisfactory that for every live show we were bringing in our own rental equipment," he said. "The main hall is a really busy space – as well as live music it hosts plays, meetings, corporate and community events. Trinity Centre is heavily reliant on funding, so while the audio quality was of utmost importance, management also needed a system that would fit within a reasonable budget.
Paul looked at a number of options and after A/B testing, L-Acoustics Kara was the clear choice for its power, versatility, and budget-friendliness.
"When Paul came to us to purchase the system, we knew that Kara was the right choice," said Andy Huffer from HD Pro Audio, who supplied the L-Acoustics system to King Sound. "Paul had used Kara on various productions before and really liked its versatility and sound quality."
"The Kara installation version is also very competitively priced," added Paul. "It handily came in within the budget, making it a win for the event programming and a win for the finances of the venue."
The system was designed by Paul with assistance from L-Acoustics' Dan Orton and comprises six Kara per side, with eight SB18i subs under the stage, all powered by three LA8 amplified controllers.
"Trinity has always been a favourite for many national promoters putting on shows in Bristol and they are really excited by the prospect of having a premium, rider-friendly system in such a relatively small venue. It's a fantastic-sounding system, really easy to use and perfectly fits Trinity's varied needs – be it live music, DJ nights, plays, comedy, presentations or meetings," said Paul. "During the BBC 6 Music festival, which took place across a number of venues, the Trinity Centre was the only one which didn't need a rented PA. The Kara system handled everything with ease!"
He continued: "King Sound still looks after production at the venue and the L-Acoustics system has brought other benefits. The main hall is in constant demand and so now it can be used for other things in the morning, rather than us loading loudspeakers in, as was happening before. It has increased rental revenue for the venue and made our lives a lot easier, because we can now arrive there a lot later on show days."
Paul was so impressed with the Kara that he has invested in a system for King Sound Reinforcements' rental stock, setting a new benchmark for its customers.
"We have been looking to invest in high end line array for a while," he said. "We have been using another manufacturer's products, but really need a system that delivers excellent sound, is rider-friendly and – crucially for a company like us – has ongoing residual value."
An initial order has been placed for an 18-unit Kara system, including eight SB18 and six SB28 subs, six LA8 amplified controllers and a pair of LA-RAK modular touring racks.
"Similar to the situation we had with Trinity Centre, because we work right across the spectrum of events, it was vital that the system could handle a wide range of productions equally well," Paul continued. "L-Acoustics is also the No.1 rider-friendly product and our research showed that it keeps its residual value significantly better than lesser-known brands."
"We have seen the positive reaction that Kara generates from both audiences and engineers at the Trinity Centre," he says. "I'm expecting it to disappear out of the warehouse and not to see it again for three months!"