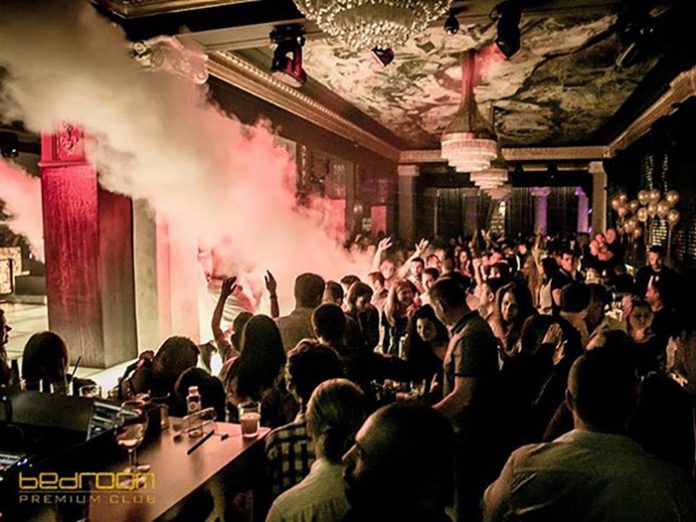 Located in the heart of the capital, Sofia, the Bedroom Premium Club is one of the largest and highest profile nightclubs in Bulgaria. A recent upgrade has seen the club's desire to deliver the very best sound satisfied by an L-Acoustics system.
Emil Yanakiev – owner of Forte Music, one of the country's biggest audio importers and rental companies – had previously supplied an L-Acoustics system for events at Bedroom Beach, Bedroom Premium's summer extension venue. Here, sets by high profile DJs had demonstrated the positive difference that the quality of L-Acoustics loudspeakers makes to the clubbing experience, so when Vesselin Borisov, the 800-capacity venue's co-owner, decided to install a new audio system in Bedroom Premium, he approached Emil Yanakiev for advice.
For Bedroom Premium, a team comprising Emil and Forte Rental Manager Alex Pigov, Acoustic Consultant Ivailo Hristev and L-Acoustics Application Engineer Olivier Hebert, specified a system comprising four arrays of two ARCS Wide and two ground stacked SB18i subs, two lines of delays totalling seven 12Xti and sidefills of two 8Xti. Three LA8 and one LA4X DSP amplifiers completed the system.
"The team did an excellent job, especially because the space presents a number of acoustic challenges and our customers noticed the improvement in sound quality immediately," said Boris Sekulskii, Forte's Marketing and Special Events Co-ordinator. "There are a lot of square-section columns, which produce many reflections, plus there are differing heights and, overall, a relatively low ceiling, but the sound coverage is very consistent throughout."
"We are very happy with the L-Acoustics system," added Vesselin Borisov. "The sound quality is excellent throughout the club and feedback from customers and the DJ team has been outstanding."