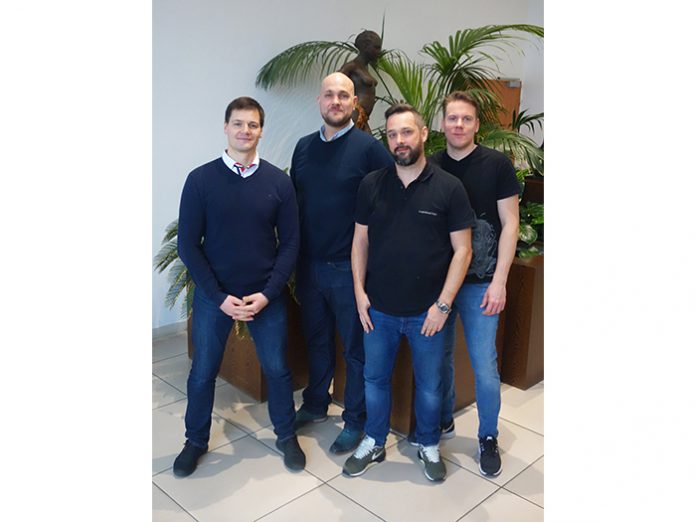 L‑Acoustics has announced the creation of a purpose-built sales and application team for the UK, with additional support from L-Acoustics Marcoussis headquarters.
The UK team comprises Sales Manager Paul McMullan, who has been with L‑Acoustics since 2016 and continues to expand the brand's association with the UK market. He is now joined by new team members Sergey Becker, Application Engineer, Touring and Jeff Woodford, Application Engineer, Install. Continuing to support the UK market are Nathalie Prade in sales support and Alex Linn in customer service.
"The UK is a seismic centre for both the touring and installation markets and is recognised for its cutting edge performing arts centres. It is also home to many of the globe's most important consultancies," explained Jochen Frohn, L‑Acoustics Director of Business Development. "As such, it is a key territory for us, which is why we made the decision to strengthen the UK team with the addition of Sergey and Jeff, both experienced application engineers whose extensive knowledge will help to expand the brand in the robust UK touring and install markets."
Becker has spent almost 20 years designing and implementing PA systems and their control infrastructure, as well as being an experienced FOH and monitor engineer. He joins L‑Acoustics from Delta Sound, where he gained experience in high profile events such as the Olympics and Commonwealth Games, as well as at prestigious venues such as the Royal Albert Hall. Jeff Woodford joins from RG Jones Sound Engineering and will be supporting the installation side of L‑Acoustics' business.
"Having two talented engineers with extensive real-world experience on the team will allow L-Acoustics to give consummate support to our dynamic UK partners," explained Tony Szabo, Head of Application, Touring at L-Acoustics. "I'm confident that adding Jeff and Sergey to our UK-dedicated team will be a strong factor in the continued growth of the L-Acoustics brand."