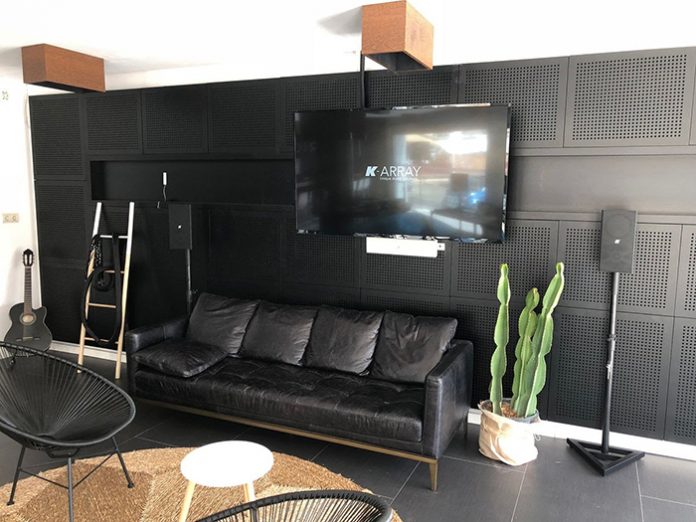 K-array has announced a new partnership that sees Metrica Sound as exclusive K-array distributor for the Spanish island of Ibiza.
Metrica Recording Studio was developed by Javier Ferrer in 2018 with the aim to produce the first professional studio in Ibiza capable of working with the highest standards of quality and cutting-edge technology within the audio industry. The studio focuses on 3D and Binaural recording and is also one of the first recording studios in the world to use the Sfëar Technology in a professional environment. As a fellow champion of innovative audio equipment, a partnership with K-array was most natural.
"We have a selection of the best tools available on the market and we are a group of professionals with more than 15 years in the sound and music industry," said Javier. "We take care of the entire recording process, from the production to the recording of voices and bands as well as the art of mixing and mastering. And now we can offer the final phase, high-performance music reproduction, by enlisting the advanced solutions that K-array offers.
With a K-array installation inside the facility, visiting artists such as renown DJs and musicians have special access to a live showroom and Metrica is dedicated to employing the famous nightclubs and hotspots on the entire island with the Italian brand, seeing their unique setup as an advantage over typical distributors.
"We focus our sights on what is to come and together, with our clients and partners and with our feet in the present, we will change the way people hear sounds and music," concluded Javier.