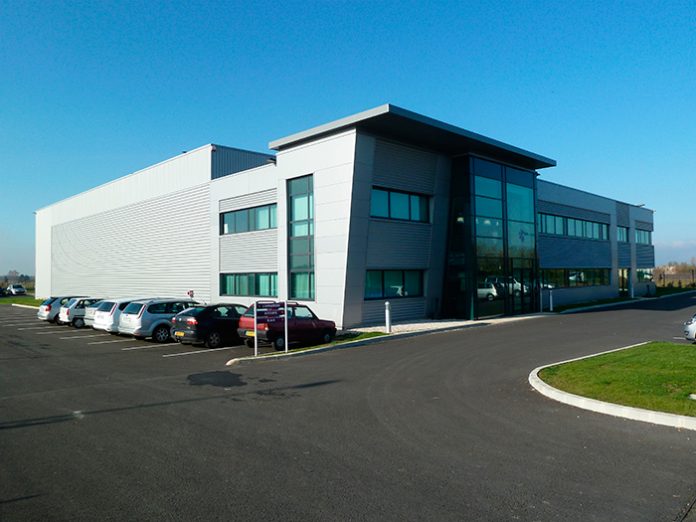 JoeCo is set to experience significant growth in France with the appointment of leading Paris-based distributor Audiopole as its new exclusive French representative. The agreement heralds the beginning of a new drive to raise the profile of JoeCo's award-winning products within the French market, including the BLACKBOX and BLUEBOX ranges. Audiopole has been described by JoeCo Managing Director Joe Bull as "the right team for the future growth of JoeCo in this most important country".
Officially founded in 1996, Audiopole benefits from deep roots within the French professional audio industry, with expertise stretching across sectors as diverse as broadcast, live sound, AV and recording. Representing a wealth of leading brands including Studer, Clear-Com, Genelec, Beyerdynamic, MC2 and many more, the company is counted among France's most respected suppliers.
According to Audiopole Director and Managing Partner, Jean-Philippe Blanchard, the agreement with JoeCo is the first step in a much bigger plan. "We are going to reintroduce the JoeCo name to France, as we believe that in recent years it has not been given the attention it deserves," Blanchard explained. "Our plans are simple – in this business, it's still about discussing our customers' needs and demonstrating these excellent products to them. But in parallel we will undertake a comprehensive marketing plan. We know that there is a strong demand for a high quality, absolutely reliable multi-track recording solution and no one has a better reputation for reliability or audio quality. JoeCo's products fit perfectly into our portfolio and we are very proud to distribute a brand that will reinforce our own presence in the market."
"France is a crucial territory for JoeCo, and I believe that in Audiopole we have found the right partner to help us grow," said JoeCo Managing Director Joe Bull. "Jean-Philippe and his colleagues bring tremendous enthusiasm, hard work and expertise to every brand they work with. I'm delighted to welcome them to our global network of partners and I look forward to great success together."
JoeCo is the award-winning British manufacturer behind the renowned BLACKBOX range of multi-channel recorders and players, as well as the more recently released BLUEBOX Workstation Interface Recorders. Located near to the British city of Cambridge, the company boasts all-British design and manufacturing, with a focus on R&D that has earned it a reputation for innovation and absolute reliability. The appointment of Audiopole also follows the recent arrival of Starpoint Distribution as JoeCo's exclusive distributor in Germany and Austria.