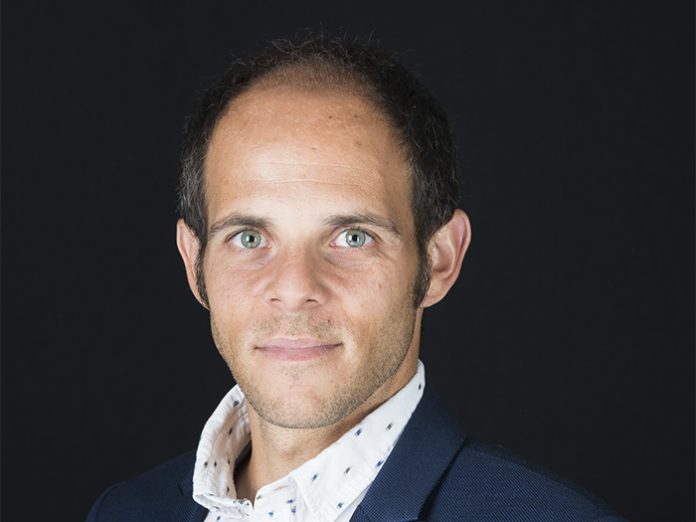 Digital Projection has hired Jérôme Cadilhac as its business development manager for the South of France, a newly created role, effective immediately.
Cadilhac will report to Digital Projection's EMEA sales and marketing manager, Dirk Siedle, as well as working closely with Stéphane Bourdon, Digital Projection's historical sales manager for France, Spain, Portugal, and North Africa.
"I have been working in the audio-visual world since 2006," said Jérôme. "After five years at French AV wholesaler, IXAM, I spent nine years at Christie Digital Systems, where I was first in charge of projector, LED, and media server distribution in the South of France, then across the country for the company's new 'Enterprise' vertical.
"These 14 years of experience in the field mean that I have an excellent grasp of the various distribution networks in France and have built solid relationships with the main players in the market; from integrators and service providers to design offices and wholesalers."
Although Jérôme's designated sector will be 'South of France' he will also be involved more widely with major key accounts thanks to his pre-existing relationships with the companies.
"I've known about the potential of Digital Projection's product range for a long time," said Jérôme. "Stéphane Bourdon has done excellent work for over a decade, and now is the perfect time to strengthen the team and the brand's dominance in the French market when other players seem to be pulling back.
"Digital Projection is a company that is as innovative as it is adaptable. The company has been very smart in the way it's been growing over the years, and their new RGB laser range (with the Satellite MLS) is a particularly good illustration of this. Despite its reach, the team remains close on an interpersonal level, and the managers are dynamic and attentive to the teams in the field, an environment I look forward to returning to."
Jérôme identified Digital Projection' cutting edge 3-Chip DLP laser RGB Satellite MLS as one of the key products for the company moving forward along with the Radiance LED range.
"On a daily basis, it is the sale of the DLP Laser projector range that will get my full attention," he confirmed. "My main objective is to significantly increase Digital Projection's turnover in France and to structure the office to meet the high expectations of our partners, who I hope will be more and more numerous in the months to come. My existing contacts in the industry were all interested to hear that I'd joined Digital Projection, and the relationship of mutual trust that we've built over the years will very quickly enable us to strengthen our presence on the French market."
Digital Projection's Dirk Siedle added: "We're really happy to bring Jérôme on board. His breadth of experience in the French professional projection market will be invaluable to us moving forward and his already established relationships are sure to help us increase our footprint in this strategically important market."
www.digitalprojection.com/emea/