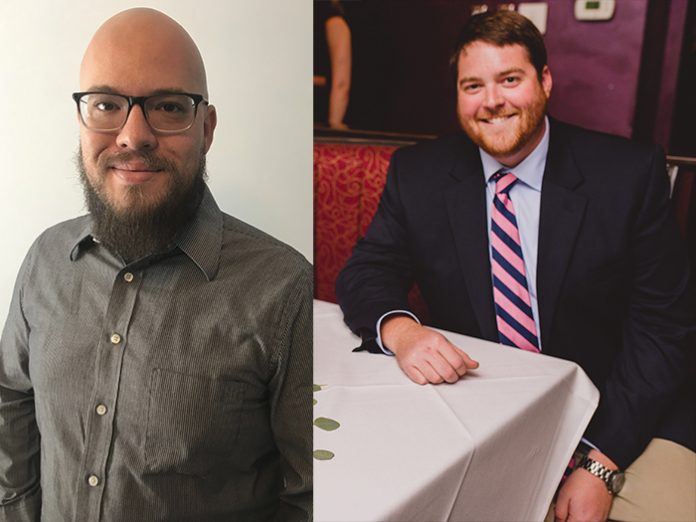 ACT Lighting has announced that James Suit has joined the company as Northeast Regional Sales Manager.  He will be representing all of the brands distributed by ACT Lighting to clients in the Northeastern US, which comprises Pennsylvania, New Jersey, New York and the New England states.
At the same time, Doug Mekanik, former Eastern Regional Sales Manager for ACT Lighting, has been named Southeast Regional Sales Manager.  His territory now extends from Delaware south to Florida.
"Doug has been with the company for many years and exemplifies success at ACT Lighting," said Ben Saltzman, President and CEO of ACT Lighting. "Doug started with us in our technical services and training department and has developed into a sales rock star!  All of the amazing creative activity and growth generated by the products we represent led us to review how to best work with our customers and users,  and we're excited to be making this as well as soon-to-be-announced additional expansions to our team."
Ben said James is ideally qualified to take up the new role of Northeast Regional Sales Manager. "Like Doug, James's technical background, his values and his skills make him a perfect fit for the ACT team, our brands and the community we serve.  We're proud to introduce James as part of our team at LDI, and we're eager for him to take on his new role here as we continue to expand the company and showcase exciting new products."
James began his professional career in 2005 upon graduation from William Paterson University in New Jersey.  He was a moving light tech at 4WALL in New Jersey before moving to Starlite Productions in Moorestown, New Jersey where he spent seven years in system integration and sales for the full-service audiovisual and lighting company.  Most recently, James was Regional Sales Manager for Entertainment for Ushio America where he covered the Eastern US for the lighting manufacturer and distributor.
"I'm excited to join ACT Lighting and work with some of the premier products on the market," said James.  "The reputation of ACT within the industry was a huge draw to me along with the opportunity to work with the sales team on top product lines such as MA Lighting, Clay Paky and Ayrton.  I've been focusing on the broadcast industry for the last few years, and the chance to get back into the production side of the industry was also very appealing."