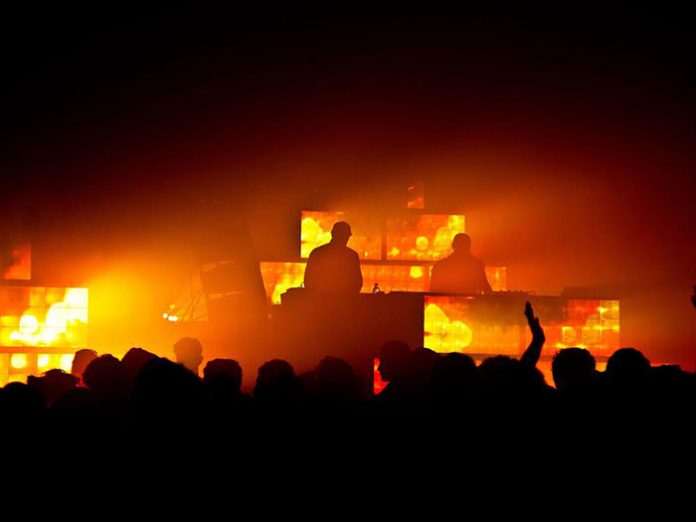 i-Pix, UK-based specialist lighting manufacturer have announced Inner Circle Distribution (ICD) as its exclusive distributor in the U.S. and Canada, Mexico, the Caribbean and South America for its new and unique db1 video / beam effect light-source.
The massively powerful and striking looking db1 was launched April this year. i-Pix's Chris Ewington explained that he specifically sought an independent and specialist distribution company to represent the brand and support and promote i-Pix inventive and creative products and concepts.
"I looked at many options and researched extensively before choosing to partner with ICD," said Chris. "I didn't want a large company with lots of brands on-board, I wanted a focused and dedicated operation with individuals passionate about the industry that would give the Db1 the attention it deserves and share the zeal for invention that characterises i-Pix".
Chris also highlighted that ICD is based in Sunrise, FL, and at the heart of the EDM music action which is "A big market that is always keen to embrace new visual technologies". It is also one of the genres for which the hybrid Db1 is an ideal choice as a combination lighting / video product giving dynamic and unique results.
Craig Singer of ICD commented: "The Db1 is a fantastic idea, a genuinely new product that can't be classified as just a lighting fixture or a just a video screen – it has effectively created its own Screen Beam category of fixture. There's absolutely nothing like it in the world of entertainment technology, and we are hugely excited to be involved with Chris and i-Pix on this project."
Craig underlines the importance of outstanding customer support, after-sales service and back-up – on top of having great products on-board – and ICD understands and shares i-Pix' visions and core values.
When ICD's Director of Sales Bruce Bandy first saw the product at the Prolight+Sound expo in Frankfurt, he knew it had a future and would fit their portfolio which currently also includes premium innovative brands like MADRIX, hazebase, Eurolite and Futurelight perfectly.
ICD is already planning a nationwide Db1 experience tour visiting key U.S. cities ahead of the LDI expo in Las Vegas in October to get targeted people in front of the product. Video imagery literally pops out from the fixture's surface, which is a soft edged beam of light that resembles a wash light with real-time beam manipulation. Imagery is free flowing and organic in appearance with truly immersive with hypnotic qualities. Content is delivered in HD quality with a full colour gamut via a familiar 16×9 screen shape.