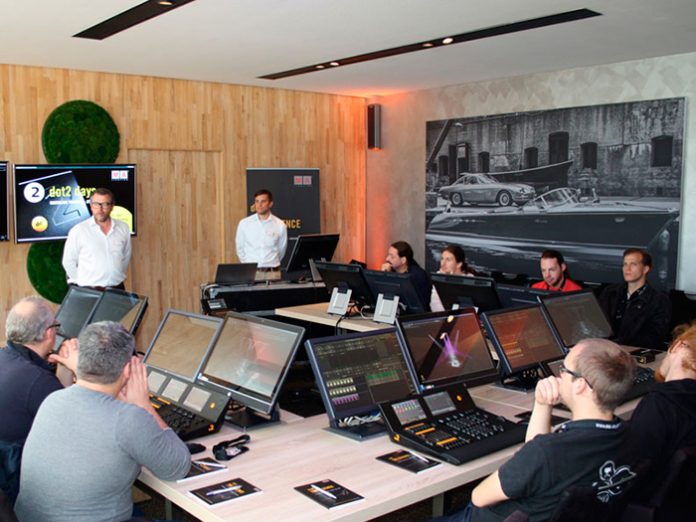 Close to 400 participants embraced the recent dot2 days hosted by the MA Lighting's German distribution partner Lightpower.
Lightpower's Sales Director, Herbert Marx was delighted with this success: "We were expecting good feedback because of the huge interest and response of the market to the dot2, however, the final result was astonishing. It underlined that the market has received the dot2 with open arms and that MA is following the right concept with the console. Easy and flexible to use, comfortable to travel and based on the powerful MA DNA – the dot2 has already built a large user community across all the different segments."
During its dot2 days, Lightpower introduced the range in detail in Cologne, Hamburg, Berlin and Munich. Hardware and software features were explained, the first steps of programming the console were demonstrated and a whole bunch of tips and tricks were introduced to participants.
Free software programmes – dot2 onPC and dot2 3D – were also a topic of discussion and noted by the participants for their next download. (Download: https://www.ma-dot2.com/en/software-download/)
In addition to the dot2 range, interested parties had the opportunity to look at selected products from other premium brands also distributed by Lightpower in Germany and Austria, including Clay Paky, DTS, Filmgear and Major.
By the end of November, Lightpower will host the next regular dot2 training sessions. All details can be found here: https://www.lightpower.de/de/service-download/training/dot2-training.html