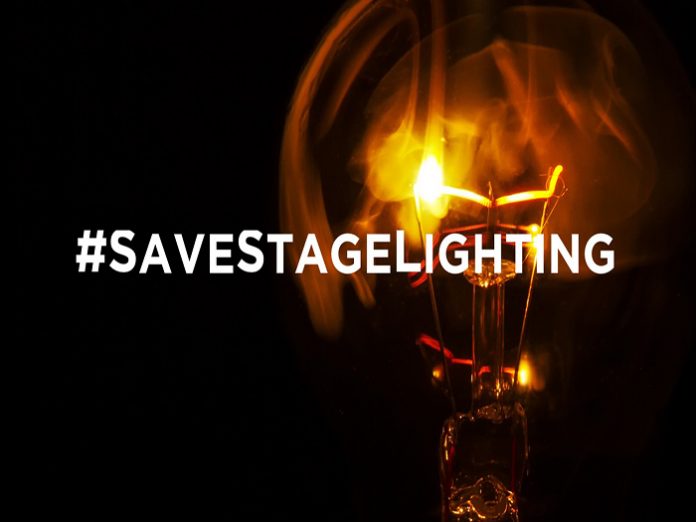 The Association of Lighting Designers (ALD) has launched the #SaveStageLighting campaign to protect the future of venues and theatres across Europe against the devastating effect of the EU's proposed Eco-design Working Plan 2016-2019, which would require all light sources, regardless of use or visual quality, to meet a notional efficiency target.
The #SaveStageLighting Campaign must demonstrate to the EU Energy Directorate, the widest possible cultural opposition to these proposals. Theatrical performances rely on theatrical lighting; it is the glue that binds every aspect of a performance together. Theatre lighting relies on having the right tools available to create just the right effect at just the right moment.
A successful outcome to the #SaveStageLighting campaign is essential to secure exemption for stage lighting from these proposals. The consequences of failure would be catastrophic to the entertainment industry and European culture. This will potentially harm everyone from technicians, actors and designers to agents, critics and audience members.
What does the Eco-design Working Plan 2016-2019 entail?
The Eco-design Working Plan 2016-2019 proposes that after September 2020, only lighting fixtures that meet a certain level of energy efficiency can be sold within the EU. In effect, all stage lighting units will be subject to the same regulations established to govern industrial and domestic lighting. The efficiency level is set so high that no current stage lighting products are capable of achieving it. The technology does not exist to create the calibre of stage lighting necessary within the given timescale.
What will the real impact of the plan be on European theatre?
At the first level, the impact is crippling in a financial sense. To replace stage lighting fixtures alone with new EU-approved sources would mean buying an entirely new rig of LED lighting units which is costly in itself.  However, the requirement for venues would be full replacement of the building's lighting infrastructure, including dimmers, cabling and control consoles as well as fixtures. To budget for and implement within two years will prove difficult for larger venues. For smaller venues it will be ruinous, and they will literally go dark.
More troubling still, however, is that currently very few theatrical-quality LED lighting fixtures come close to matching the beauty, subtlety, richness and poetry of tungsten light sources. The indication from LED manufacturers is that no new fixtures of this type will be able to meet these new regulations, even by 2020. The reality at the moment is that as units become irreplaceable, the entire repertoire of work reliant on those products – and this includes all long-running west end shows and tours – will close until suitable replacement instruments are designed and manufactured. The options available are much poorer quality lighting fixtures which would result in a considerable quality degradation of production lighting and therefore in the quality of productions as a whole.
With recent studies showing that stage lighting typically accounts for less than 5% of a theatre's total energy consumption, focusing forced expenditure on the other 95% of a theatre's energy consumption, where far greater energy savings are possible, surely makes more economic sense.