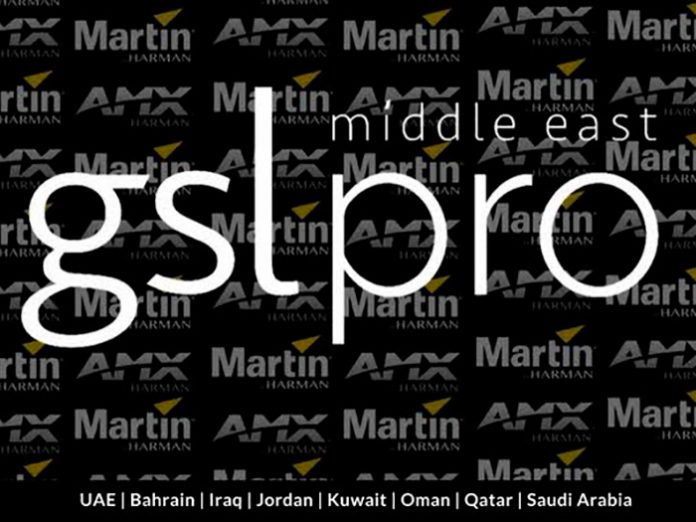 GSL Pro Middle East is proud to announce the addition of AMX and Martin Lighting to its existing Harman distribution across the GCC, Jordan and Iraq. The inclusion of the Harman control and lighting products to our portfolio allows us to build on our philosophy of providing total system solutions to our client-base.
Our newly established training facility will host frequent training events on all aspects of system design, commissioning and operation for all level of users.
High level technical, service, sales and marketing support is provided by two company divisions, GSL Professional Projects & GSL Professional Entertainment. Their dedicated markets include hospitality, house of worship, theme parks, transportation, education, stadia & arena, recording & broadcast, rental/tour and portable AV.
Sam Brandon, Managing Director – GSL Pro Middle East said "We are incredibly excited to offer additional top tier brands to the region. The new technology and resulting products from AMX and Martin are really a cut above the rest and we're eager to show the market what they can do. Our expanded engineering team will be with you all the way to ensure your project or event is a success."
Distributing in UAE, Bahrain, Iraq, Jordan, Kuwait, Oman, Qatar & Saudi Arabia, GSL Pro Middle East is proud to supply AMX audio & video control systems, AKG microphones & headphones, BSS Audio signal processing devices, Crown amplifiers, dbx signal processors, JBL Professional loudspeakers, Lexicon effects processors, Martin lighting systems, Soundcraft & Studer professional mixing consoles & Tascam recording and playback devices. GSL Pro Middle East also acts as local partner for Klotz cable.