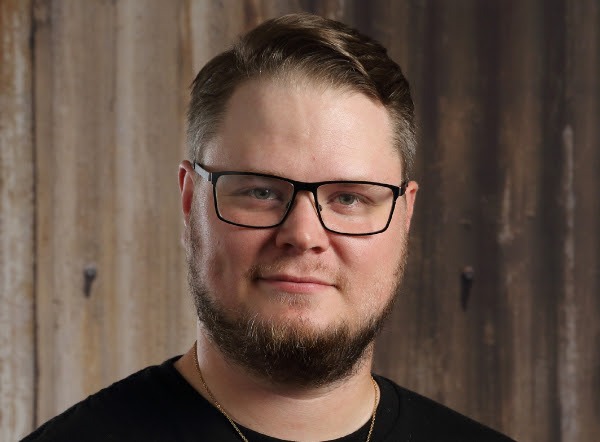 In order to work more closely with customers in one of their key markets, and to better understand their needs, GLP (German Light Products) has announced a new GLP Nordic office, based in Sweden.
Running the operation as Sales Manager is Daniel Rüdén. Although originally a sound engineer, he brings widespread experience working with rental companies and as a full-time production manager, specialising mostly in EDM artists and festivals. During this time he co-designed many of the lighting sets with fellow LDs.
Based in Västerås, around 100km from Stockholm, he says that once established, the plan is to grow the operation into Norway and Finland.
Speaking of the move, he commented: "I like to step out of my comfort zone and take on new challenges – therefore I was really excited when Kasper Gissel, GLP International Business Development Manager, offered me this opportunity.
"Sweden is a small country but has a big entertainment culture. There is a lot of potential, and so far there has been considerable interest in GLP from the Swedish LD's in sectors ranging from TV shows to festivals, theatres and touring productions."
Daniel will also initiate a vigorous sales and marketing drive – taking the products around the country, roadshow style. "During the summer and autumn we will travel out to meet up with LD´s, rental companies and theatres, and show them the amazing possibilities the impressionX4 series has to offer, as well as attending trade fairs."
Full technical support will be provided from head office in Karlsbad, where Kasper confirms the rationale behind this development. "In particular it will give us a chance to listen to LDs and production companies about their requirements and provide local support. We see Scandinavia as a key market and Sweden as a good base from which to service it. With Daniel's background in production and event management he is the ideal candidate to implement this, as he knows all the key players."
"I'm really excited to be a part of the GLP team," stated Daniel. "The products are simply fantastic and it will be a pleasure to get them out into the marketplace. With the new X4 range of products, GLP will plug the gap in the market for new high quality technology which has been needed for quite a while."