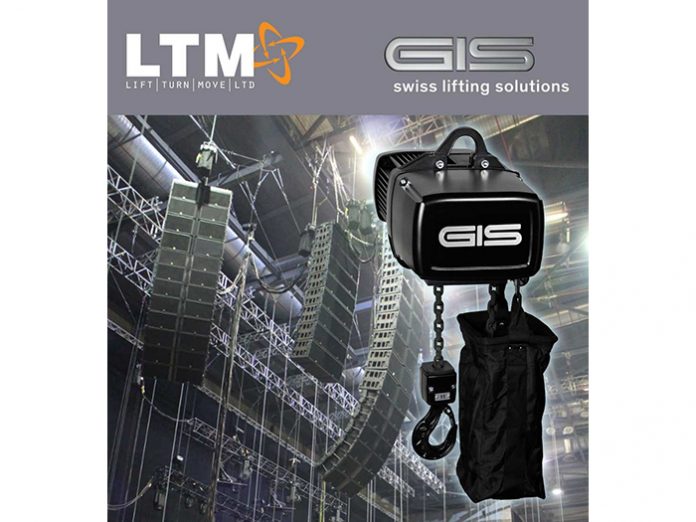 GIS AG, the Swiss-based electric chain hoist and light crane manufacturer has acquired UK distributor Lift Turn Move (LTM), a supplier of lifting and rigging equipment to the industrial and entertainment event markets.
LTM, located in Bromborough on the banks of the River Mersey, was founded in 2004 and is a full member of the Lifting Equipment Engineers Association (LEEA), the world's leading representative body for all those involved in the industry.
Its product portfolio includes GIS electric chain hoists, control systems, material handling equipment, light crane systems, and other related components.
Ivan Muri, CEO at GIS, said: "We are delighted to complete a strategic acquisition, mindful of our intent to continue the growth of our product range in the important UK marketplace. I warmly welcome LTM to the GIS family and we are looking forward to working with the team."
He added: "As well as a track record of success and a wealth of experience in supplying the UK market with our products for use in both the industrial and live events sectors, the team at LTM gives us access to unparalleled wisdom and knowledge on the entertainment market generally, and we look forward to integrating this expertise into our wider organisation."
John Jones, former owner and CEO at LTM, responded: "What with GIS being our main supplier of electric chain hoists and crane components, the acquisition represents the perfect succession plan, whilst giving me to the opportunity to take a step back and retire. I have no doubt that GIS will be able to fully support the further developments of LTM after my retirement. The takeover guarantees stability in the company, which was of great importance to myself, fellow shareholders and, of course, our customers."
David King, a former shareholder, will act as CEO during a transition period. He said: "The LTM business is already an experienced and competent operation in its own right, but becoming part of the GIS organisation will add to it even further."
He added, "in addition to benefits to our customers, from an internal perspective, the acquisition will create opportunities for our team of engineers and lifting industry experts. We are all tremendously excited about the immediate and long-term future and look forward to opening a new chapter under Swiss ownership."