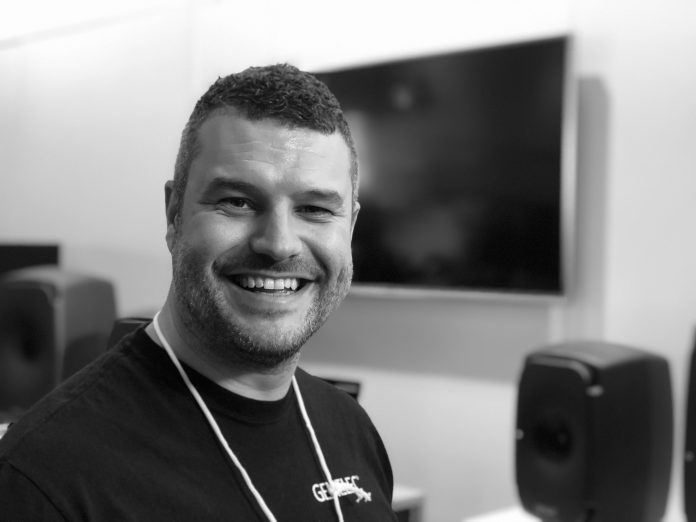 Genelec announces the appointment of Andy Bensley, whose new role as Regional Business Development Manager is effective immediately. Bensley is already closely associated with Genelec after more than six years of service with their UK distributor Source Distribution, first as the company's Pro Audio Product Specialist then later as Brand Manager.
Both roles saw Bensley play a central, hands-on role in the growth of Genelec within the influential UK market as he commissioned and supported dozens of high-profile projects. In his new role, he will continue to provide support to ongoing Genelec activities while also delivering new opportunities for training, education and more at the Genelec Experience Centre in London.
Through his close personal connections with key facilities, Bensley will bring the company closer to its major UK customers, support Source Distribution in its efforts and play a very important role in the company's future European sales and marketing activities – offering additional expertise to some projects outside the UK too. Based in London, he will report to International Sales Director Ole Jensen.
"I am delighted and excited to welcome Andy to the Genelec family," enthused Jensen. "He brings a wealth of UK market knowledge and of course he has a very deep understanding of what makes Genelec unique, both in terms of our products and our philosophy as a company. The popularity he enjoys with our customers speaks volumes about the excellent work he has already done on Genelec's behalf and I know there is much more to come."
"Becoming a part of the Genelec family is a huge honour for me," added Bensley. "This role is an exciting opportunity to work closely with our customers in all market segments from music recording to installed audio. It's a privilege to represent a brand which genuinely strives to add real value to its customers, not only through the development of innovative products but by doing so with a sincere passion and love for audio."