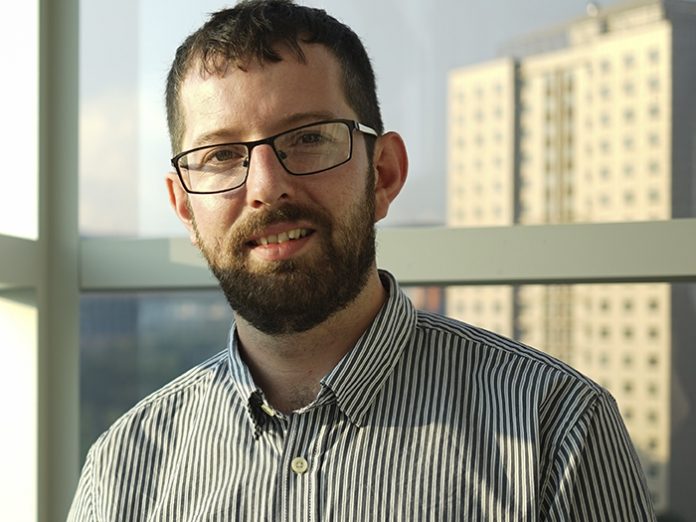 Bristol-based lighting manufacturer GDS has announced the appointment of GDS engineer Bill Price, to Business Development Manager-APAC. Since relocating to the area when the GDS Korea office launched in 2017, Bill has played an instrumental role in establishing the companies' presence in the Asian market, and is perfectly placed to oversee future growth for the GDS Group.
Originally joining the business as a part-time engineer in 2011, Bill quickly worked his way through the ranks, becoming a workshop supervisor, before working in the special projects department. Bill became an expert on GDS' stage management consoles and went on to design and write specifications for these products, before moving to Korea.
As Business Development Manager- APAC, Bill will work closely within the existing GDS Asian network, and make plans to visit companies in Singapore, Australia and New Zealand in the coming months, to demonstrate GDS' latest products. The next step will be finding new distributors in new countries in the region to help GDS Korea further expand in this key territory.
"The aim of my new role is to increase our presence in Asia by selling and promoting our products," Bill said "and to strengthen relationships with our current distributors and work hard to create new distribution networks in the area too."
It's an exciting time for the company and according to Bill, reminiscent of GDS beginnings in 2004: "I've been speaking to some of the UK team who have been with GDS from the start, and from their stories, how we're working in Korea feels to me like when GDS first launched, but with a little bit more experience behind us as a company. It's been great to see the results of our hard work, and for me this new role is a chance to grow GDS Korea and hopefully emulate the success GDS has achieved in the UK over the last fifteen years."
As the GDS Korea pipeline grows, Richard Cuthbert, co-founder of GDS added: ''I'm very excited to see Bill take on this rewarding role, operating out of our Korean office. As part of our ongoing Asian partnership strategy, Bills work developing the APAC markets will no doubt result in the GDS group helping more customers with solid solutions."
Richard added: 'Bills solid engineering background is a brilliant asset to our clients, allowing him to give qualified proposals without delay and ensuring the best suited products are specified."