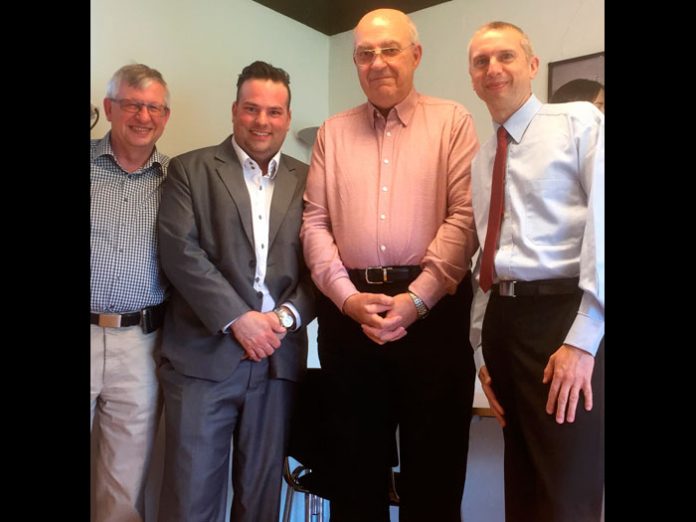 RCF has appointed Freund Elektronik A/S to handle all their voice alarm products in Denmark.
The new partnership was confirmed, with immediate effect, by Jørgen Freund, Director of the Danish company, and Phil Price, who has taken on a new role heading up Voice Evacuation, Commercial Audio and Installed Sound for RCF in Europe.
Founded in 1981 to supply the country's wholesalers and electricians with high quality products, Freund Elektronik A/S has been specialising in the sale of Voice Alarm systems for the past 10 years.
States Freund Elektronik Technical Consultant, Thomas Knoth: "We researched the market, and realising that RCF was the industry leader, we approached them at ISE 2015.
"With the new and high demands of voice evacuation equipment we were pleased to discover that RCF had EN54 compliance on all their VA products, combined with easy installation."
He added that with the company's heritage in supplying fire alarm and fire protection equipment the partnership with RCF was a natural fit. "With the RCF VA systems portfolio we will be able to offer customers product that fits perfectly within their field of specialisation," he said.
In reply, Phil Price added, "RCF has been involved in PA/VA for over 15 years and this marries well with the our general pro audio heritage, stretching back 66 years.
"However, with the new EN54 legislation we decided to make a major investment in our in-house technology by mounting a strategic and ongoing R&D programme.
"In some instances this has required a channel to market that differs from our traditional routes, and in identifying suitable partners in the fire and voice alarm sector, I met Freund Elektronik. I was very impressed with the technical support they offer customers and their ethos of long-term after-sales support – and this made me realise that they were a partner we could work with."