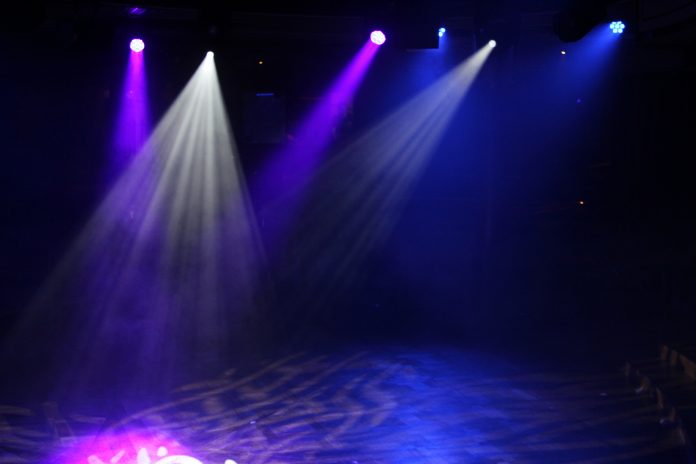 Any major refurbishments on cruise liners are best done when the ship is in dry dock to minimise passenger disturbance.  However, when Fred Olsen decided to upgrade the stage lighting in the Neptune Lounge on board MS Braemar a more unconventional option was taken. Hastings UK-based EW Production Services Ltd. was able to make the upgrade during a fully booked cruise to minimise costs and expedite the process (dry dock opportunities are often 2-3 years apart).
To fit the requirements of the Neptune Lounge and the stringent install conditions, EWPSL specified 6 CHAUVET Professional Rogue R1 Spots, 4 Rogue R1 Washes, 2 COLORdash Batten Quad 6s and 12 COLORdash Par-Hex 7 fixtures. EWPSL worked alongside the crew on MS Braemar to make good use of the lounge overnight, on port days and at other times when not in use by passengers.
"The beauty of the Chauvet install was that having previously prepared all the cable runs, we could perform the fixture swap out overnight when the ship docked at port, thus saving all parties time, money and effort," said Paul Byrne, Operations Manager at EWPSL. "This is a testament to the light weight and ease of install of the Chauvet fixtures!"
Given the multiple roles filled by the Neptune Lounge – which functions as a conference room and activity centre by day and theatre venue in the evening – it was essential that the new lighting system offered maximum flexibility. "We require a fantastic all round level of performance for both day and evening programmes from any fixture we installed," commented Byrne. "This is precisely what the Chauvet fixtures provide. They give the Neptune Lounge the tools with which to create practically any style of lighting."
The system installed by Byrne and the EWPSL team includes 6 CHAUVET Professional Rogue R1 Spots installed across the back of the stage to provide highlighting and vivid theatrical looks, as well as 4 Rogue R1 Washes, COLORdash Par-Hex 7 and 2 COLORdash Batten Quad 6 fixtures.
"Everyone is pleased with how the Rogue R1 Spots really bring the evening performances to life," said Byrne. "They're incredibly strong and cut through thick haze to create excellent looks, with the gobo effects adding further visual options depending on the performance or event."
Complementing these Spots is the selection of four Rogue R1 Wash fixtures, spaced intermittently between the Spot fixtures on stage truss.  The richly saturated colours, intense output and wide coverage of these fixtures sets off the stage from the rest of the room and reflects the varying moods conveyed in different performances. "We looked for a while at which wash fixtures to use, but in the end the Rogue R1 Wash made complete sense, thanks to its incredible price performance ratio," said Byrne.
The COLORdash Par-Hex 7 fixtures were positioned from truss behind the stage and around the auditorium at regular intervals to provide complete coverage of the area with saturated wash colours and concentrated white light. "The COLORdash fixtures essentially replace all of those old energy-consuming halogen par cans," continued Byrne. "These fixtures produce the kind of warm 'limelight' for that classic theatre feel, all the while keeping energy consumption to an absolute minimum."
With the install completed in record time, Byrne's install provides exciting visual support to all kinds of events on a daily basis throughout the high seas. He concluded: "These fixtures don't just ensure that the basic financial criteria and low running costs are met, they elevate the Neptune Lounge to a credible performance venue in its own right."