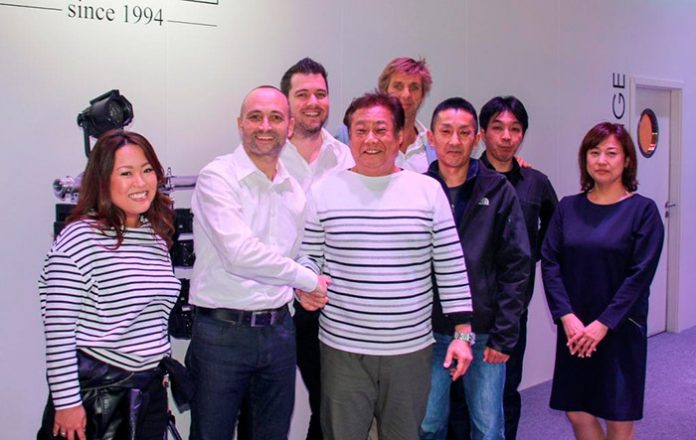 GLP has appointed the company Fourleaf to handle its market leading LED and discharge lighting fixtures in Japan.
Described by GLP's Sales Director, Asia, Søren Storm as "young, hungry and with a high energy level" he added that Fourleaf has further credentials in that the company already has in-depth knowledge of the catalogue, and the existing users in the territory.
The change in distribution arrangements was essential to maintain and boost the high level of visibility and market penetration in Japan. "We have already seen a fantastic start to 2016 and we are confident that we are about to experience our best year ever in the territory," he predicted.
To further boost this, Fourleaf can expect close regional support from both Søren Storm himself and colleague Michael Muenz, GLP General Manager, Asia. "We will support Japan the way we have always done," he promised, "with regular visits to Japan, where we can visit all the key accounts, and partake in seminars and exhibitions." Operating on the same time zone as Japan, they can provide daily support on technical as well as sales issues.
With concert touring forming GLP's key market, Fourleaf has already been aggressively targeting the local rental market, with the entire impression X4 series of products causing particular interest, and the X4 Bar 20 starting to take off.
"We are already seeing the benefits of Fourleaf's appointment, with several of our products getting specified on a regular basis for major concert tours," concluded Søren Storm. "But in addition to the rental market, the company will also be targeting fixed installations."
Fourleaf president and CEO, Shinichi Kikukawa said: "We are delighted to be handling GLP, as they are the first company to have made a success with LED moving lights. In fact we have been attracted to their products for a long time because of their stylish design, extreme brightness and functionality.
"We believe we will be able to raise the profile, and the fact that with little in the way of time difference GLP will be to service any requirements in real time. When it comes to support their personnel are way ahead when compared with other companies."