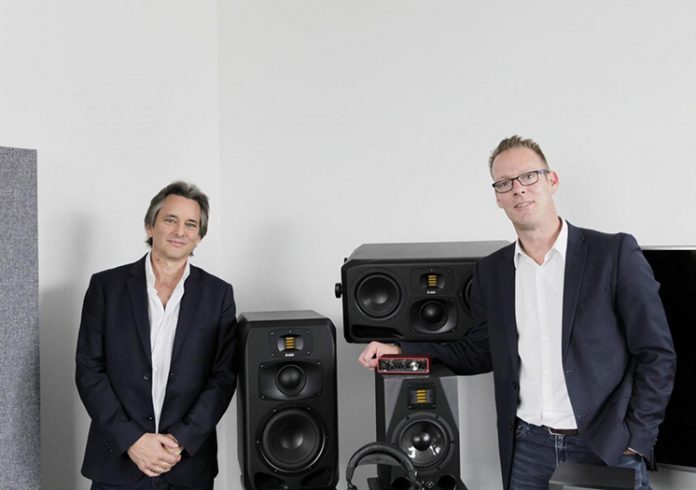 The Focusrite Group, which comprises the Focusrite, Focusrite Pro, Novation and Ampify Music brands, has announced the acquisition of leading studio monitor company, ADAM Audio GmbH of Berlin, Germany.
Focusrite Founder and Chairman, Phil Dudderidge said: "For the Focusrite Gro­­­up, the creation and recording of music is everything. Together with ADAM Audio we can achieve so much more, removing the technical barriers that frustrate artists seeking to record and reveal their true sound."
Importantly, the Focusrite Group has stated that initial focus is squarely on ensuring ADAM Audio has all the necessary freedom and autonomy to continue their life story of technological innovations.
The CEO of the Focusrite Group, Tim Carroll comments:  "ADAM Audio is undeniably a leader in the field of electroacoustics. The A7Xs and S3s have become standards in recording spaces across the globe.  With so much expertise between us in acoustics, sound reproduction, DSP, and control, the opportunities are abundant to refine recording and production workflows together."
ADAM Audio will continue to operate out of their main offices in Berlin, Germany, under the leadership of Christian Hellinger, who comments; "What a perfect beginning for the next chapter of our great company's story."