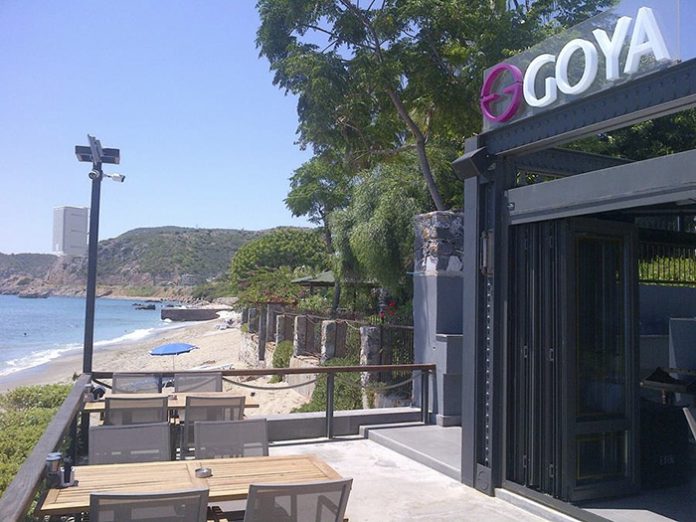 The Goya Beach Club, located in Alanya, Turkey, recently opened its doors offering a pool/sunbathing area, club bar/restaurant on the lower level and a beach bar restaurant adjacent to the beach to its guests. The ambience is enhanced by One Systems sound reinforcement systems designed and installed by AKHAN-TT Ses Isik Gorsel sistemler, one of Istanbul's most prominent sound distribution companies since 1986.
"The pool area required a system that would provide high-quality background music while the beach system had to be intelligible with a high enough SPL to reach a distance into the sea," explained Faik Haluk Akgun, the owner of AKHAN-TT Ses Isik Gorsel sistemler. "The restaurant and terrace, which convert into a night club after dinner hours, needed a system that would provide background music as well as higher impact club music later in the evening."
With all the beach club systems being outdoors or in near proximity to the sea and salt water, Faik was confident that One Systems direct weather loudspeakers would provide the perfect solution. After comparing One Systems loudspeakers to another popular U.S. brand, the owners agreed.
Faik specified four One Systems 104/HTH loudspeakers to provide guests of the pool and sunbathing area with medium-high output that would not overpower their stay. The pool bar offers a club-like atmosphere compliments of two 106/HTH and loudspeakers along with two 108/HSB subwoofers.
Both of One Systems' 104/HTH and 106/HTH are two-way, universally Direct Weather loudspeakers that are designed for a variety of environments. Both enclosures utilise 316-grade stainless steel (marine-grade) for all structural and rigging points and offer wide coverage patterns. The 106/HTH covers 110 by 70° while the 104/HTH offers 110 by 80°.
The beach area, which required both high output and intelligibility to cover the first 30 metres of the sea, was taken care of with two 208/HTC loudspeakers mounted to poles near the beach bar entrance. The 208/HTC features two 8-inch low frequency devices. The top 8-inch unit is a coaxial design that utilises a medium format titanium compression driver to provide high frequency radiation. The 208/HTC provides superb intelligibility, extended bandwidth, as well as superior system dynamics – ideal for medium throw applications like the Goya Beach Club, providing coverage for the sand beach that is 15 metres deep by 32 metres wide.
The beach party vibe continues in the nearby indoor lounge, bar and restaurant located adjacent to the pool area. Faik specified two 108/HTH along with two 108/HSB subwoofers for the space reinforced by four 106/HTH loudspeakers. The two 108/HSB subs from the pool bar are brought indoors during the winter months to provided additional low end to the club atmosphere.
"The client was extremely pleased with the end result," concluded Faik. "The Beach Club is extremely popular with both locals and tourists in the area, much of that due to the exceptional sound reinforcement system. One Systems provides products that consistently exceed expectations. It's a pleasure to complete another successful installation."