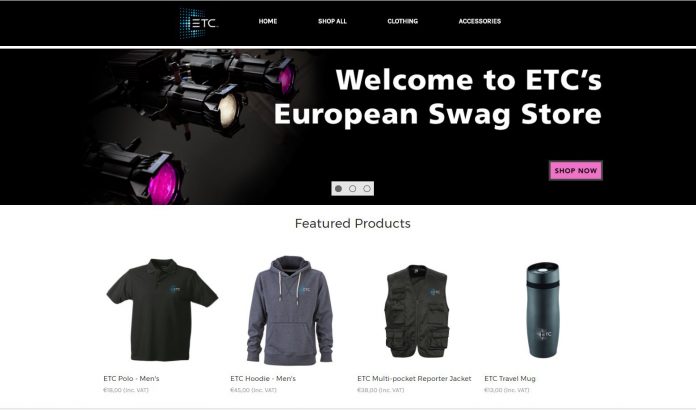 Following the overwhelming success of the company's US-based online shop, ETC has opened a brand new online merchandise store to serve its followers outside of North America (shop.etcconnect.eu).
Launched in response to popular demand, this European venture enables fans to purchase branded ETC items wherever they are in the world.
The new online shop is packed with high quality merchandise, branded with the distinctive ETC logo, including T-shirts, jackets, bags, polo shirts, hoodies and travel mugs. Those in the know will be thrilled to know they can also get their hands on the much-coveted Source Four ® USB flash drives.
"ETC fans in North America can't seem to get enough of ETC swag and we've started to see a similar trend in other regions," says Rosi Marx, ETC's European marketing manager. "Our dedicated followers across Europe have been urging us to make it possible for them to buy merchandise on this side of the pond, and
now the time has come!"
"At ETC, we pride ourselves on listening to our customers and are delighted to deliver the online shop they've been waiting for. We're starting with a limited selection of items at launch, but we do have plans to expand the product offering in the future. We'd love to hear your feedback and ideas for items you'd like to
see added to the store – let us know at shop.eu@etcconnect.com."
shop.etcconnect.eu.