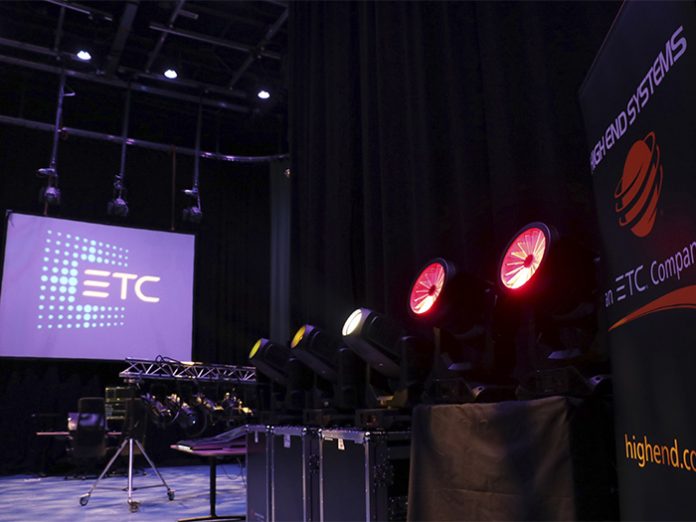 Electronic Theatre Controls (ETC) celebrated the opening of ETC Dubai – The Studio with a launch event at the new premises in Dubai Media City. The new site, which consists of a black box space for product demonstrations and an area for console training sessions, welcomed industry professionals from across the globe to the inaugural event.
Attendees met with product specialists from ETC and High End Systems and received demonstrations of the newest innovations including High End Systems' new automated fixtures SolaWash 1000 and TurboRay.
The latest member of the Sola Series, the SolaWash 1000 features a full framing system and is available with either an Ultra-Bright or High CRI engine. Alongside this was TurboRay, the distinctive fixture creates dynamic effects from its animation and gobo wheels and can be used as a powerful hard edge beam or narrow-angle washlight.
Visitors to the opening were also shown Augment3d in the space's black box area. The award-winning 3D programming environment which is part of the Eos v3.0 software is designed to increase programming speed and dramatically improves workflow.
Regional Sales Manager for the Middle East, Mark Larcombe said: "We are thrilled to have ETC Dubai up and running with a space that specifically offers specialist product demonstrations, training sessions and a black box area. It is the only space in the region to provide this and we are delighted to expand our offering and sales support in the Middle East territory."