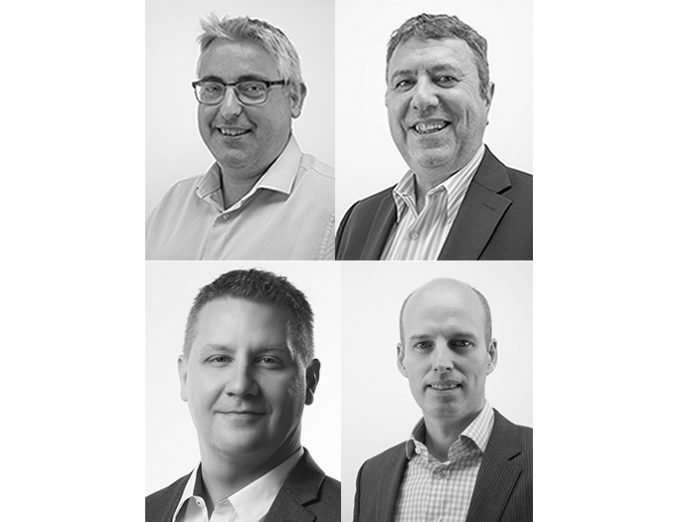 Electrosonic is pleased to make several personnel announcements designed to strengthen the support of its global business. "As Electrosonic continues its mission to design, build and support innovative technology solutions that create lasting experiences where people live, work and play, it is paramount that we maximise our global reach opportunities. Electrosonic is pursuing both national and international growth strategies and these appointments support that goal." said Jon Hancock, CEO of Electrosonic Group. "To that end we have named Chris Ward as our Group Chief Financial Officer, Michael Harkness as Chief People Office and Maurizio Capuzzo as Chief Marketing Officer."
Chris Ward comes to Electrosonic with a strong background in professional services. Most recently he was Finance and Operations Director, Northern Europe for NTT Security. Prior to that Chris served in several financial roles at Hewlett-Packard. Chris will be based in our UK headquarters.
Recognizing that its people are what drives business success. Electrosonic is implementing new ways to maximise the way the company engages, supports and develops its people. Michael Harkness will now assume this role and lead these efforts. Michael has over 20 years experience in shaping, forming and developing high-performing teams that drive cultures of excellence. Michael will be based in our US headquarters.
Maurizio Capuzzo has been leading Electrosonic's marketing function in North America for the last year and now steps up to head the group's marketing efforts. He has more than 25 years of experience marketing b2b technology solutions serving multiple companies on a global scale. Maurizio prompted b2b marketing strategy and initiatives for many of the market's most successful brands, including Polycom, Motorola, Symbol Technologies, Lucent Technologies, Ingram Micro and Hewlett-Packard. Maurizio will be based in our US headquarters.
"I would like to wish Chris, Maurizio and Michael every success as we further evolve the long history of this amazing company," concluded Jon.