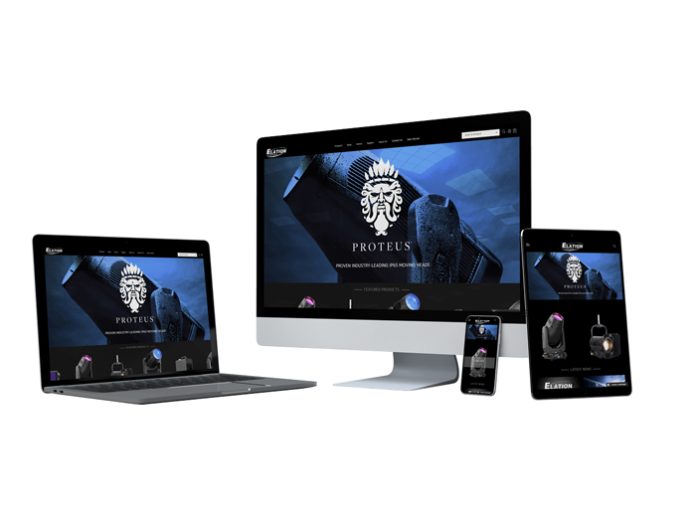 Elation Professional's European website has received a thorough makeover with a redesigned look that makes for a more engaging visual experience with more intuitive interaction. The website's improved functionality and cleaner, uncluttered design makes it easier for visitors to find the information they need in a more visually appealing interface.
Another important step in Elation Europe's continued rise in the European lighting market, the new website, still found at www.elationlighting.eu, is more reflective of the professional development and increased market presence the company has experienced over the past few years.
Elation Europe's new-look website is easier to navigate and features an enlarged format with enhanced visual content. Compatible across multiple platforms/browsers with an adaptive screen size and design for phones and tablets, the new website makes essential information easier to access than ever. Browse by product segment, or series, or jump directly to a specific product for a detailed look at features, specifications, images and videos. In addition, Elation's extensive archive of reference stories are presented in a new and more appealing format.