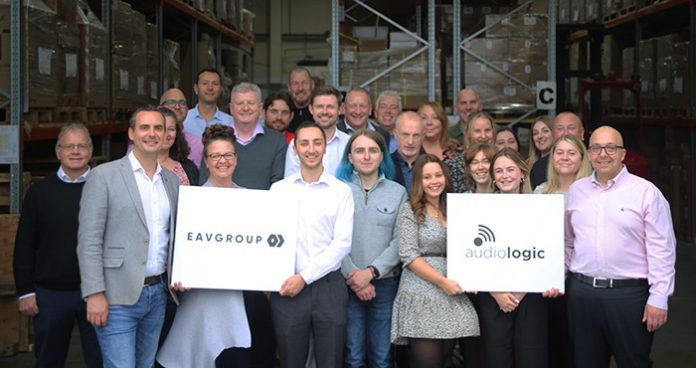 Audiologic has been acquired by European AV Group (EAV Group), an alliance of leading value-add distributors of professional AV products and services, headquartered in Germany.
EAV Group, serving until recently the Benelux and DACH territories exclusively, specialise in the distribution of professional AV products, sharing many of the unique values of its recently acquired partner. Both companies drive their business on their vision to deliver consultative sales and service led competences. EAV Group, like Audiologic, also offers dedicated training academies, marketing expertise and excellent relationship management with manufacturers, integrators, and dealers.
Andy Lewis, Managing Director of Audiologic commented: "Leading our businesses on the same values and approach to the marketplace means the acquisition of Audiologic by EAV Group is an exciting and natural next step that strengthens our ability to develop and grow. Audiologic is a company that has worked hard to develop a family ethos, and that will remain through the acquisition process and beyond, as we welcome EAV Group to our business, and enter a new and exciting chapter. What Matt and Simon have achieved to date is exceptional. The entire Audiologic family wishes them all the best for the future and are in no doubt that Audiologic is in the safest hands with EAV Group going forward."
EAV Group and Audiologic place a priority on an experienced team of engineers, sales teams and project experts, dedicated to supporting its customers where potentially complex audio deployments are underway. The acquisition will support Audiologic, who were advised on the transaction by corporate finance advisor BCMS, as it continues to educate, provide access and continue to commission some of the world's best-in-class audio brands.
Sam Brandon, EAV Group CEO, added: "We're delighted to welcome Audiologic into our growing family of AV professionals across Europe. As a technically focussed, value-add distributor, the mission of the company perfectly aligns with our core values. Andy and the team have worked tirelessly to develop the brands they represent across the UK & Ireland, and we look forward to continuing that growth with their loyal customers and suppliers in the years to come."