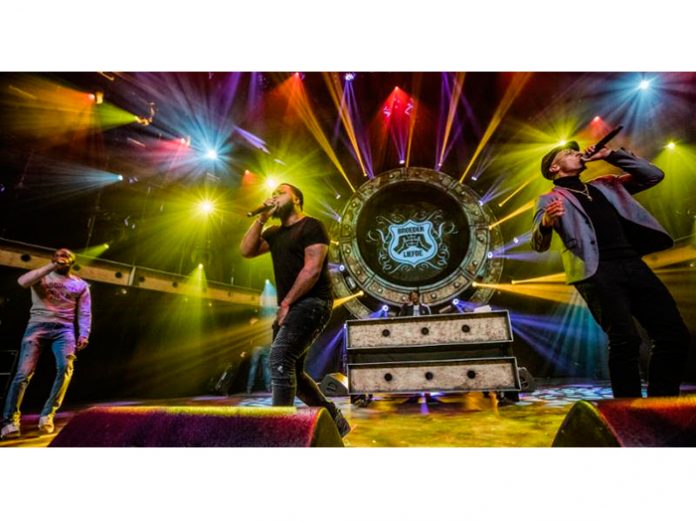 Dutch cultural centre De Oosterpoort in Groningen has purchased a range of Claypaky moving head fixtures as part of a major technical upgrade to the centre's lighting and audio departments.
De Oosterpoort's long-term lighting rental and sales partner Lichtpunt Theatertechnieksrecommended and supplied 26 x Claypaky Scenius Spot,26 x Claypaky A.leda B-EYE K10 and 16 x Claypaky A.leda B-EYE K10 CC for use across De Oosterpoort's large 1150 capacity concert hall and smaller 450-seat chamber hall.
"When the tender for De Oosterpoort came up in March 2016 and the client asked for us to supply them with profiles, washes and effect washes I knew straight away to suggest Claypaky products," says Leon van Warmerdam, Sales Manager at Lichtpunt.
"Since first seeing the Claypaky moving head range at Prolight + Sound 2015 Lichtpunt has always been very enthusiastic about their products."
A close company of ten, Lichtpunt has an outstanding reputation for service across the Netherlands. To support the De Oosterpoort tender the company worked closely with Claypaky's Benelux distributor AEDDistribution to supply the centre with the innovative Claypaky products.
"For the De Oosterpoort project Claypaky was the right choice," says Jelmer Dijkshoorn, Managing Director at AED Distribution The Netherlands. "The fixtures all have great colour mixing, high output and a compact design. This combination of features makes them extremely rider friendly and well-suited to the centre."