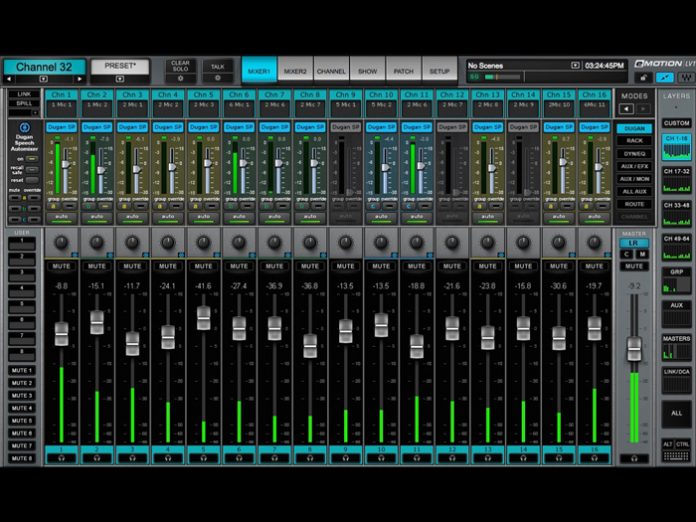 Waves has entered the Commercial Audio world with their first release in an upcoming line – two physical products, the CA1000 and CA2000 Commercial Audio DSP Engines. These products, which dramatically improve audio playback quality and speech intelligibility for Dante-based AV installations, both incorporate automixing plugins developed in conjunction with Dan Dugan Sound Design.
The Waves implementation of Dugan Automixing brings the popular Dugan Speech System algorithms to users who want to automatically manage multiple live microphones with transparent crossfades and no upcutting. Dugan technologies dramatically reduce feedback, studio noise and comb filtering from adjacent microphones, while maintaining a consistent system gain.
The Waves CA1000 Commercial Audio DSP Engine and CA2000 Commercial Audio DSP Engine offer users 16 professional pre-configured and integrator-ready AV presets, and may also be integrated with a wide range of audio controllers, mics, and amplifiers/speakers using the Dante platform. Presets are based on over two dozen low-latency Waves premium plugins that can be further customized and stored by integrators.
Mick Olesh, Waves EVP of Sales and Marketing, said "Waves' current gateway into the Commercial Audio world, is clearly augmented with our capacity to enable sound engineers the use of our Dugan Automixer and Dugan Speech plugins. These plugins are the definitive solution for the challenges of mixing broadcast news panels, radio and TV talk shows, houses of worship, motion picture dialog recording, discussion panels, or any other situation involving numerous microphones and participants."
"We're delighted to see Dugan automixing incorporated in these two innovative commercial products from our friends at Waves," said Dan Dugan, CEO of Dan Dugan Sound Design. "Waves has long been known in the pro audio and recording industries for their innovative plugins to improve sound engineers' workflows. These new products bring this innovation to the installed AV world, allowing integrators to easily incorporate these great plugins – including our Speech System automixing – into large AV designs."