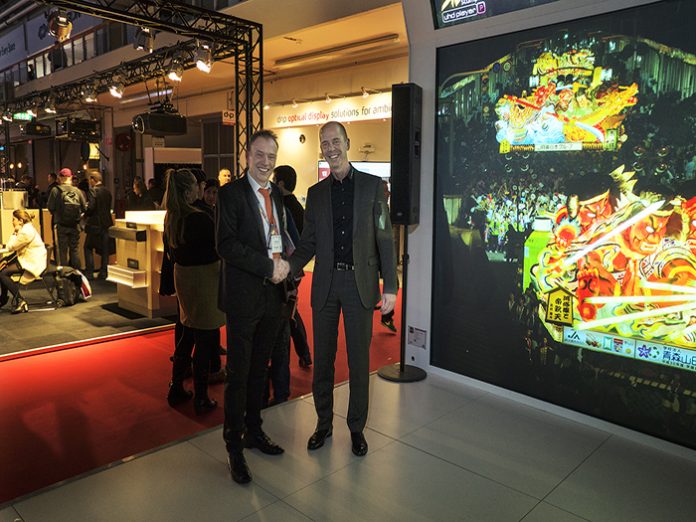 Digital Projection has announced a new distribution agreement with COMM-TEC.
The agreement covers all Digital Projection Sales across Switzerland and Austria, where all vertical markets will be handled by COMM-TEC. In Germany, COMM-TEC will manage the Pro-AV and the Education market for the manufacturer.
Andreas Voss, Digital Projection's Sales Manager for the DACH countries, stated: "Over the last three to four years, the Digital Projection brand and presence has grown in the DACH market. During that time, we have been in contact with COMM-TEC and now the time is right for our cooperation: to reach out to the AV dealers and consultants connected with COMM-TEC. I am very excited to begin this alliance which will take our business to the next level. COMM-TEC is the ideal choice as they have an extensive network alongside a solid reputation in the markets we wish to focus on."
Located in Uhingen, Germany, the COMM-TEC headquarters is just 30km from Digital Projection's German office. This proximity will not only facilitate manufacturer support but will simplify joint promotions between the two companies, such as dealer training at the COMM-TEC facilities and joint roadshows.
Managing Director of COMM-TEC, Carsten Steinecker, stated: "The Digital Projection portfolio is a comprehensive offer in the upper market segment which has still plenty of growth opportunities. The brand is known for its leading-edge technology products embracing laser technology, which at the same time are cost effective. Filling a big gap in the market, the EV5000 and EV6500 models will be highly sought after for projects because the feature set is top-of-the-range yet affordable."
Carsten concluded: "This new agreement is very good for the system integrator community. Now they will benefit from a value-add distributor as well as cutting-edge products in each category. They will receive a service second-to-none pre-, after- and at every stage of the sale."