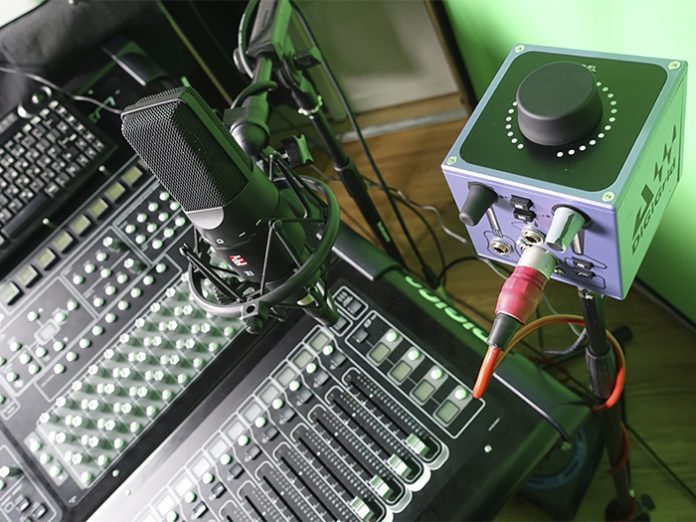 Since its launch as an independent business in 2013, DiGiGrid has established itself as a benchmark for advanced audio interfaces. A collaboration between DiGiCo, manufacturers of the world's leading professional mixing consoles, and Waves, the world's leading developer of audio plugins, DiGiGrid's range of scalable and modular advanced audio interfaces provides users with everything they need to record, produce and mix sessions in the studio and on the road, with unlimited freedom. Since any semblance of order in the music industry has been thrown into turmoil by the global Coronavirus pandemic, lockdown has challenged an industry primarily run by freelancers to be resilient and creative – qualities which they have demonstrated in abundance. DiGiGrid has seen demand for its products remain solid, as artists and technical staff strive to keep working.
Dan Page, Brand Manager at DiGiGrid is as aware as anyone of the serious difficulties faced by the sector, but believes that its natural resourcefulness will help in the struggle to survive the most testing of circumstances:
"Whilst every industry has been affected to a greater or lesser extent by the pandemic, our sector was probably the first to close and will most likely be the last to reopen in a 'normal' way. For freelancers particularly, that makes things extremely tough. Lost income, combined with the worry about when any kind of 'normal' will return, places huge stresses on people, but throughout lockdown we've seen plenty of ingenuity as the industry seeks to focus on as many positive actions as it can."
At DiGiGrid, staff have been adapting to this new enforced way of life, learning new skills and brushing up on every aspect of what they do. Its team is involved in a constant dialogue with its user-base, offering guidance and support, whilst taking close account of the way in which this technically adroit community is adapting to the circumstances, and applying DiGiGrid hardware to support a wide range of imaginative projects.
Dan continued: "Whilst we all miss the human interactions of a busy office or the excitement of a live gig, the wonders of technology keep us connected. In the first few weeks of lockdown, we all adapted to our new environments – kitchen and dining tables, home offices, garden sheds – and soon got into the routine of the now ubiquitous video call. It didn't take long before there was a shift towards demand for higher production values across the board. Sales of pop-up green screens and lights rocketed as we all tried to hide the clutter of home. Video hardware, camera and capture products became increasingly difficult to source. Home-based audio interface sales have followed a similar trend…
"Whether for the enhancement of our daily communications or for the production of content for live or replayed viewing and listening, poor audio simply doesn't cut it. That's certainly the case now for our new world of constant online communication with friends and family, so when it comes to musicians and producers, it's unthinkable to settle for anything less than pristine audio."
The evidence that musicians, engineers and producers are devising high quality home systems can be seen in the sustained demand for DiGiGrid's desk-top oriented products. Modern computers offer ample processing power and there is a wide choice of available recording software, but additional audio capture is needed and demand for the company's 'D' and 'M' interfaces, 'Q' headphone amplifier interface and 'S' PoE-capable SoundGrid switches, have remained strong.
Dan concluded: "In no way should we underplay the severity of the crisis in our industry – many people are struggling, and the return of any sort of live events can't come soon enough – but the creation of music remains central to so many areas of our industry. We use it to raise awareness, to raise money, it pays wages and it lifts spirits. Our industry has proved to be adaptable and ingenious, and the novel deployment of technology to meet the profoundly difficult circumstances we face gives us more than a little hope for the future. At DiGiGrid we can't wait to get back out into the wide world – for now we do what we can on the home front!"