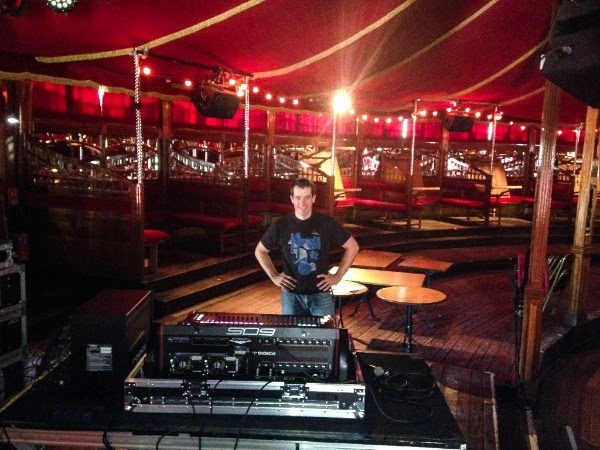 Situated inside the Parc de La Villette in Paris, Le Cabaret Sauvage has recently invested in an SD9 digital mixing console from UK manufacturer DiGiCo.
Le Cabaret Sauvage was created by Méziane Azaïche in December 1997. Its initial incarnation was the Magic Mirror, which was installed in a marquee. It was only intended to run for few weeks, but its success was such that it continued performing for several months.
As a result, Méziane Azaïche decided to build his own beautiful marquee and year after year its success has never decreased.
In 2006, Le Cabaret Sauvage purchased a DiGiCo D1. Since then, a lot of artists have performed in this stunning venue.
Convinced by the great sound, ergonomics and reliability of DiGiCo's products, Le cabaret Sauvage has recently invested in a DiGiCo SD9 for its monitor position. The decision was taken just before the beginning of the Black Summer Festival and the console was delivered in the morning of the first show of a run from Femi Kuti.
Yann Lemetre, who works for Le Cabaret Sauvage, said after the Femi Kuti's show: "As is always the case with DiGiCo, the sound was great and everybody was happy. It was a real pleasure to work on this console."