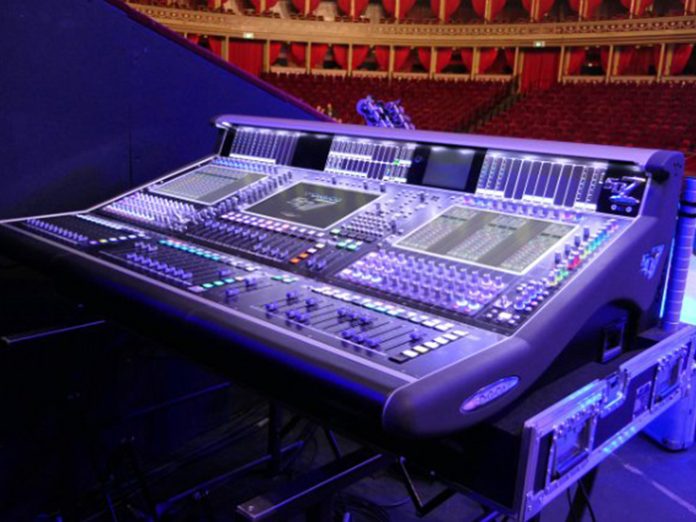 Much has already been written and published about the extraordinary new house sound system recently unveiled by the Royal Albert Hall. No wonder: it is the world's busiest venue and one of the most highly specified venue refurbishments in the history of entertainment technology. It is only fitting that this most iconic of venues should be suitably equipped for the demands of twenty-first century performance and as it approaches its 150th anniversary in 2021, this much-loved London landmark now boasts an installed audio infrastructure to rival any. 
Equipped throughout with d&b audiotechnik loudspeakers in a bespoke configuration, the new design provides seamless coverage of every single seat for the first time in its 148-year history. Installed by SFL Group during the Hall's busiest ever year, yet without any interference at all to the programme, the new audio system is comfortably capable of handling every aspect of the Hall's remarkably diverse portfolio of events. When it came to choosing a contemporary digital audio mixing system, in common with so many venues, theatres and touring productions globally, their choice was simple. It had to be DiGiCo.
Tim Shaxson, DiGiCo's Technical Sales Manager, commented: "We were approached by Ollie Jeffery (Head of Production and Technical at RAH) when they decided the time was right to bring sound in-house, rather than to continue to hire in the equipment and expertise."
"They were looking at a wide variety of options as far as PA was concerned but when it came to consoles, there was only one brand under consideration and that was DiGiCo. They knew they needed a console that visiting engineers would be comfortable with, that had the flexibility to cover the wider variety of shows that the RAH gets involved in and, of course, it needed to be a console with the best possible audio quality to complement the new PA install."
"We were pleased that the Royal Albert Hall chose Autograph as their partner in this project. The technical knowledge and support that they offer is first class."
Autograph supplied three DiGiCo consoles – an SD7 Quantum, an SD10 (both of which are Waves-enabled and equipped with DiGiCo's very latest 32-bit analogue cards) and an SD9, all of which are intended to fulfil a variety of roles determined by individual productions. The consoles sit at the heart of an audio network which runs over a DiGiCo Optocore fibre loop with a redundant Dante network over Ethernet. To facilitate all possible connectivity options the DiGiCos are fitted with a selection of multi-format I/O cards including analogue, AES, ANA, DMI Optocore and DMI Dante.A pair of BroaMan Route66 Optocore AutoRouters, manage the Optocore links from the DiGiCo consoles and also act as central routers in the redundant 'starred' network.
In addition to the DiGiCo equipment, Autograph also supplied a large inventory of new microphones and accessories from Shure, AKG, Beyerdynamic, Audix, Sennheiser, Neumann, K&M and DPA.
Autograph's involvement started many months before delivery, as Rob Tory, their Head Of Technical Support explained: "We were approached originally by the RAH as they knew of our long experience with DiGiCo products and the systems we install and support throughout the West End. Consequently we spent a lot of time with them well before the installation began, helping to determine what control surfaces and supporting infrastructure would work best. Once the design was complete and the equipment was all in hand it was prepped, tested and fully commissioned at Autograph before being delivered to the Hall."
 "These are the first consoles the RAH has owned and, on a project of such scale, it was obvious for us to purchase DiGiCo," said Ollie Jeffery, Head of Production and Technical at the RAH. "DiGiCo's reputation throughout the world as a reliable console that is used globally by touring acts, ensured that our vision to have the best was realised. Borneo Brown (Audio Manager) and Ben Evans (Audio Project Manager) have a long history with Autograph and to have the support of such a reputable company on the project was invaluable to its success."
"We are very proud of the new relationship with DiGiCo and Autograph and look forward to continuing this for many years to come."