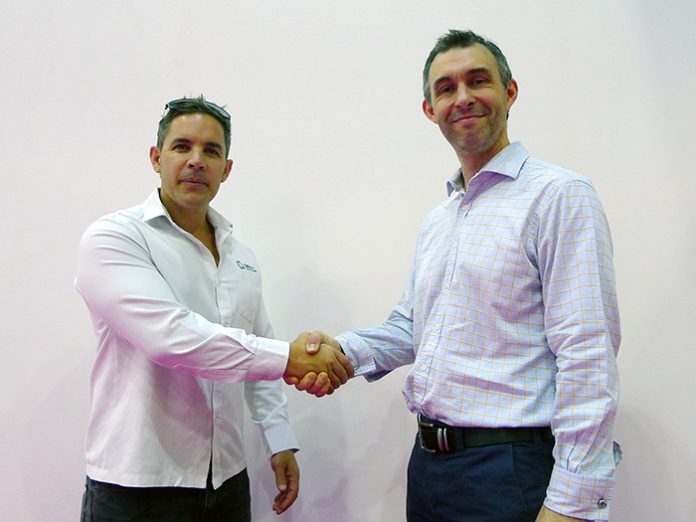 Martin Audio has appointed Dubai-based audio-visual integration company, Delta AV Solutions, as its new distributor for the GCC countries. The new arrangement comes into effect from 1st April.
Set up three years ago as a division of Delta Sound, who have bases in the UAE, Qatar and Hong Kong, Delta AV Solutions specialises in the sale and distribution of pro audio and control to the local rental and integration markets.
Contracts Manager Gareth Armstrong, a veteran of running special projects in the region, says that Martin Audio plugs an important gap in their portfolio of Tier 1 brands. "Nothing compares to products like the BlacklineX and CDD ranges; as Martin Audio is now being specified a lot on BOQ's [Bill of Quantities] we are optimistic that these will slot in quickly" he said.
Another factor that impresses him is the manufacturer's support. "Their back office in particular is really strong; it can be difficult to know everything and Martin Audio is awesome in providing information and replying instantly to requests. In Dubai, Clients want everything yesterday, and so this is vital."
Armstrong is also acutely aware of Martin Audio's technology in being able to mitigate sound pollution problems. "I am presently dealing with just such a problem, similar to that of Hyde Park, where the proximity of other buildings around a site is making life tricky, and Martin Audio's advanced software in dealing with containment issues will be a huge benefit."
He confirmed that, working with integration partners, he has already begun specifying Martin Audio solutions. "We have several exciting projects in the pipeline and this will provide us with useful reference sites as people really want to listen to the Martin Audio sound in a real world situation.
"We see this as a long term relationship, and aim to do our best for the brand," he concluded.
Bradley Watson, Martin Audio Sales Manager, EMEA, added: "Following a number of potential enquiries for the new partnership in UAE, working with Gareth and Delta AV was the obvious solution.
"Gareth has been at the heart of the integration and pro audio market in Dubai now for over 15 years — and with exposure like this, his relationships and links to the specifiers and owners is second to none. I look forward to a strong working relationship with Gareth and Delta for many years to come."