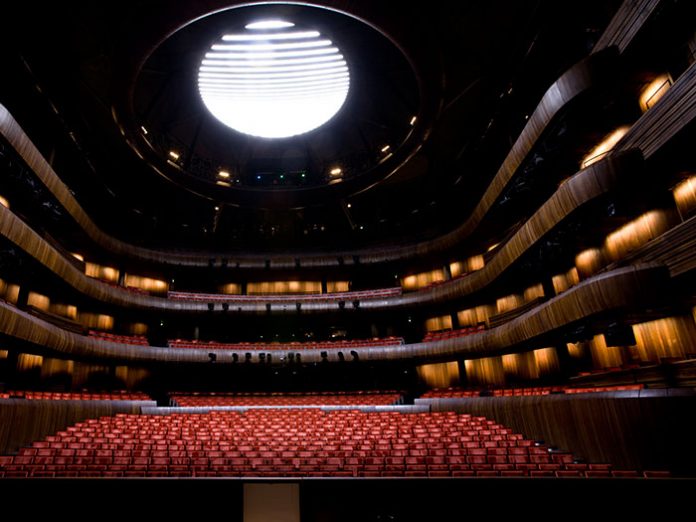 Oslo Opera House frequently hosts events that need sound reinforcement, and as such needs a loudspeaker system that's up to the task. To deliver the best possible listening experience for discerning audiences, the venue has installed a flexible solution from d&b audiotechnik.
Although the acoustics at the opera house are such that opera singers require no microphones, there are plenty of occasions when a loudspeaker system is needed. Often, recorded music is used in ballet productions, and the venue also hosts frequent rock and pop concerts.
Gerhard Hertzberg, Head of Sound at the Norwegian National Opera and Ballet, said: "We didn't just want a system that could deliver consistently excellent sound for our productions. We also wanted to be able to rig and unrig it quickly in multiple configurations to support different types of events, from ballet productions to rock concerts."
The Oslo Opera House was inundated with proposals. "I think we had 12 companies who wanted to deliver the loudspeaker system, so we had a lot of options and a lot of documentation to look through," said Gerhard. "Based on an in-depth analysis of all the offers, we picked a d&b audiotechnik loudspeaker system from local sound company Drammen, which was the one that met our needs the best."
The system that Drammen proposed and deployed for the opera house can be reconfigured effortlessly for the show at hand, and additional loudspeakers can be added easily if necessary. Key components include Y-Series line array loudspeakers and V-SUBs.
"Three of us can rig or unrig the system in just 15 minutes, which makes it extremely fast and practical to set up for different types of productions," said Gerhard. "We can rig the loudspeakers high up out of sight for the ballet, and bring them right down for rock concerts to provide the high volume and imaging needed.
"Now, all of our visiting artists are happy with the in-house system, which makes it easy to justify our investment with d&b," he added.