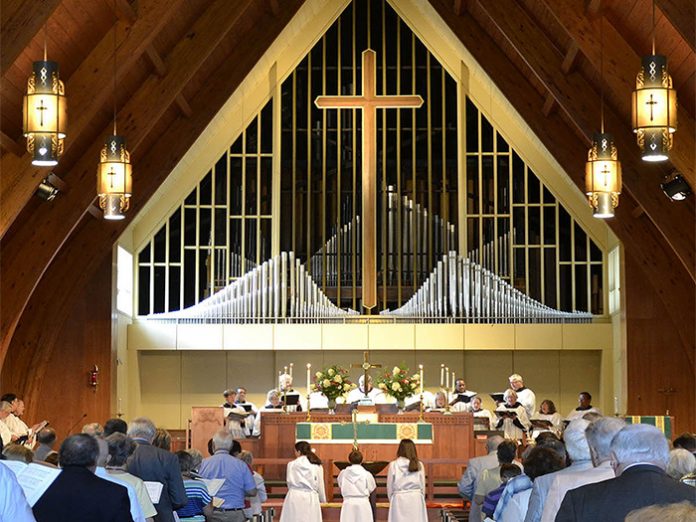 Gattis Pro Audio has installed St. Martin's-in-the-Fields Episcopal Church in Columbia, South Carolina. The company put together a proposal based on some previous experiences he had had with Danley Nanos.
Sid Gattis, owner of Gattis Pro Audio, said: "The Nanos produce a way-bigger sound than seems possible from such a small box." He added: "I thought if we distributed Nanos and painted them to match the wood, St. Martin's would get intelligibility without compromising the aesthetic." The church committee put in its due diligence and pressed the top three proposers for demos. Gattis obliged and won the job.
Fortunately, St. Martin's-in-the-Fields' sanctuary has protruding columns every fifteen feet against the outside walls – as well as a light trellis – that Gattis could use in a highly-distributed system. Five zones cover the main floor, each with its own column and its own Danley Nano.
In addition, two Danley Nanos cover the balcony and two more cover the choir. To warm things up from below, Gattis also installed one Danley Nano Sub on the columns near the front of the room. He used QSC Q-Sys DSP to time align the system and to subtly adjust volumes to help with localization. QSC network amplifiers power the system.
"There isn't a spot in the room that's more than 25 feet from a Danley Nano," Sid said. "The system is capable of surprising volume while remaining clear and articulate. It's funny, because you walk into the room and it feels like nothing but reverberation. But then you hear spoken work coming from the Danley Nanos and it's incredibly intelligible."