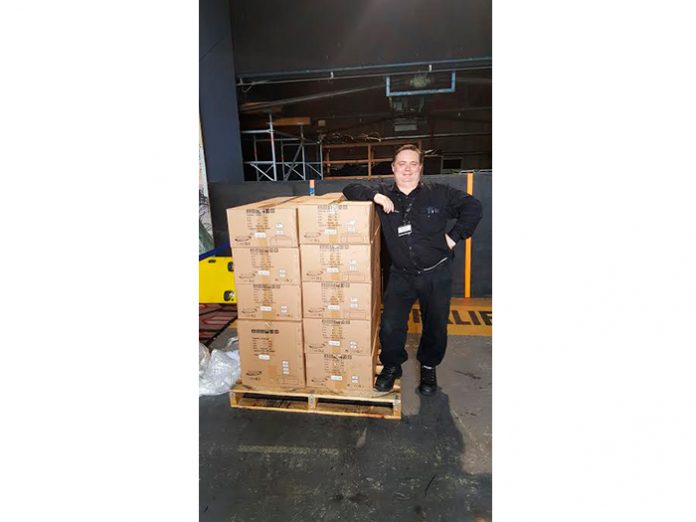 Crown Perth makes every demand of its lighting equipment a venue can make. With a 2,300 seat theatre, ballrooms, meeting rooms, hotels, nightclubs, bars and countless public areas, the staff at Crown can be called upon to light everything from foyer displays to Broadway musicals. With so much to light and so much flexibility required, all under the gaze of high-rollers and luxury hotel patrons, Crown's AV staff recently purchased Elation SixBar 1000 and SixBar 500 LED battens.
"We light banners, set displays, cars, and whatever else comes up," said Crown AV's Jeremy Prestwood. "Our LED bars might be rigged on a truss or set on the floor for a band, jazzing up a press conference, highlighting a gaming display, set up for a month in a car on display in the foyer as a prize, or set up and taken down again after a one-hour show."
Elation's SixBar 1000 runs 12 12W RGBAW+UV LEDs, while the SixBar 500 runs six, putting out 8,500 and 6,500 Lux respectively. Both models have an 100,000 average hour LED life, produce 30° beam angles, can strobe, and include five variable dimming curve modes. But it's the thoughtful inclusion of a frost filter and glare shield with both units that got Jeremy's attention.
"One of the main reasons we chose the SixBars was for the frost filter and glare shield," Jeremy reported. "Those two inclusions save us messily bolting on diffuser gel or using black wrap to try and get the same effect. The way our fixtures look is very important for what we do; the included frost filter and glare shield are nice and neat, and that' really important when we're setting up in public spaces in six-star hotels."
The SixBar's practicality and ease of set-up both rated highly for Jeremy and the team; "Their yokes are well designed, look good, and sit well," Jeremy continued. "I also really like the magnetic connections on the end of the fixtures as it makes it really easy to line them up nice and straight. Having power in and out helps in that scenario too."
On any given day, Crown's SixBars will most likely be employed as wash. "We're usually using the SixBars as a wall-up wash or a set wash," Jeremy explained. "That's when we find the UV is really useful, as it gives some deep dusky pinks. Occasionally we'll use them for of bit strobe on a band, and we'll sometimes take the frost filter off and throw around some decent beams. We appreciate that the auto settings are really good because the SixBars are often set stand-alone without a desk for control."
Crown purchased their SixBars through Evolution 512, ably serviced by general manger Sean McKernan. Both Crown and Evolution 512 are backed up by Australia and New Zealand Elation distributor Lexair Entertainment, who are always on hand for technical and service support.