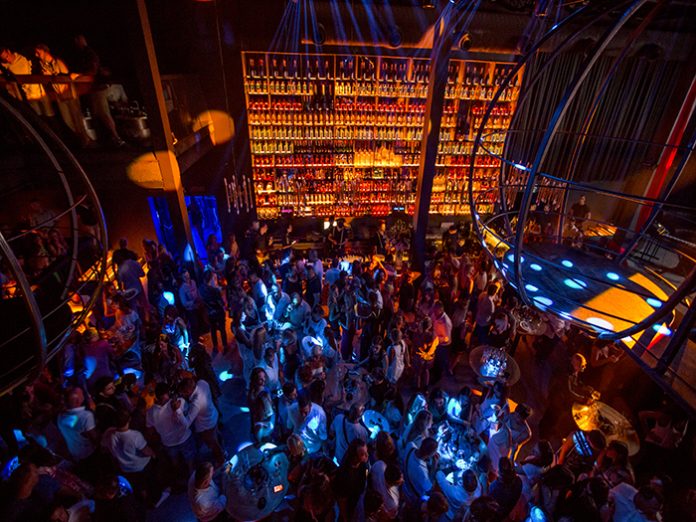 Opened in August 2016, Central Nightclub is built on the site of the former Cinema Central and designed by architect Duje Kaliterna, Central is a 1,000 capacity venue arranged over two floors. Clubbers visiting the venue have a choice of four bars and three VIP areas; one of which is positioned behind the DJ booth. The beating heart of any club design, and every club experience, is of course its sound.
Working closely with Tomislav Koran (Kuki) at Croatian distributor Audio Tehnika from the
early stages, d&b was the system of choice, as Kuki explained: "Central's owners have a lot of experience and success in running clubs. They understand the importance of system design in terms of the customer experience inside the venue, and also the exterior environment. Split is an ancient, tightly packed city – so emission problems will be disruptive to their business."
The d&b audiotechnik system designed by Kuki is based around a L/R Y-Series line array and a Bi6-SUB array with E12s for fills around the venue. The DJ booth is equipped with a pair of MAX2 monitors for foldback, and flown behind each array is an E12 providing fill to the rear of the stage.
The sub array is an eight metre delayed arc using eight Bi6-SUBs built into the stage. Kuki continued: "Our aim was to bring directionality and focus to the low frequencies; to deliver that energy to where it is wanted, but also minimise the problems it can cause externally. Using ArrayCalc we were able to experiment and simulate our design until we reached the outcome we wanted."
The R1-controlled design, driven by D80 and D20 amplifiers, delivers the seamless experience that the owners of the club were aiming for. "In the year since Central opened, there has been no disruption to their business due to sound emission," Kuki added. "Wherever you are in the venue, on the dancefloor, the gallery level or any of the bars or VIP areas, there is a consistency and an alignment to what you hear, customers can fully enjoy every part of this incredible new space."