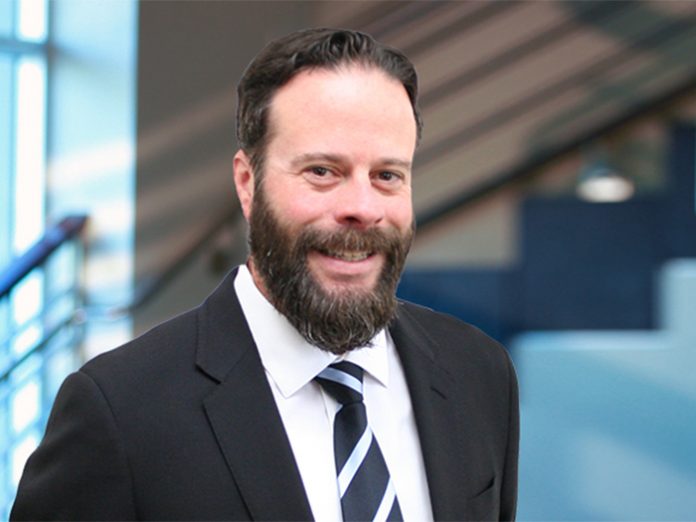 Clear-Com has appointed Kris Koch as its new Regional Sales Manager for the Southwest region in the U.S.
Kris will use his considerable sales and leadership experience to build on the current success in the region and drive new business. His management responsibilities will include working alongside Clear-Com's representatives, dealers, consultants and end users across the region to assure they are up-to-date on the most current product offerings.
The role covers southern California, southern Nevada, Arizona, New Mexico and Colorado.
"I am absolutely delighted to welcome Kris to the Clear-Com team. He brings unrivalled experience in production, engineering, systems integration and technical sales, right across the convergence of IP and broadcast, where Clear-Com offers extensive solutions to help our customers meet their challenges and goals," said Michael Rucker, Director of Sales for North and South America.
"He has quickly embraced the customer-centric philosophy that has made Clear-Com the industry standard in communication, and I am confident he will lead our efforts in the Southwest region as he works closely with our clients to deliver the solutions that their businesses demand."
Koch has held several senior sales and engineering positions within the broadcast and live events sector. Most recently he was Director of Engineering at MediaOne, where he designed and built a new facility with two studios, and managed broadcast operations for ATT Park, home of the San Francisco Giants. Prior to this he was Senior Account Manager at Key Code Media where he was responsible for generating new business and managing after sales support, and has also held sales roles at companies including Advanced Systems Group and Sonic Solutions.
"I am extremely pleased to be part of the Clear-Com team, to continue to advance our position in the Broadcast, Live Performance, Live Events, and Pro-AV markets," said Koch. "With the strength of the Clear-Com brand, the enviable portfolio of Communication and Connectivity solutions, and excellent reputation in service and support, this opportunity at Clear-Com represents an exciting challenge that I'm looking forward to taking on."