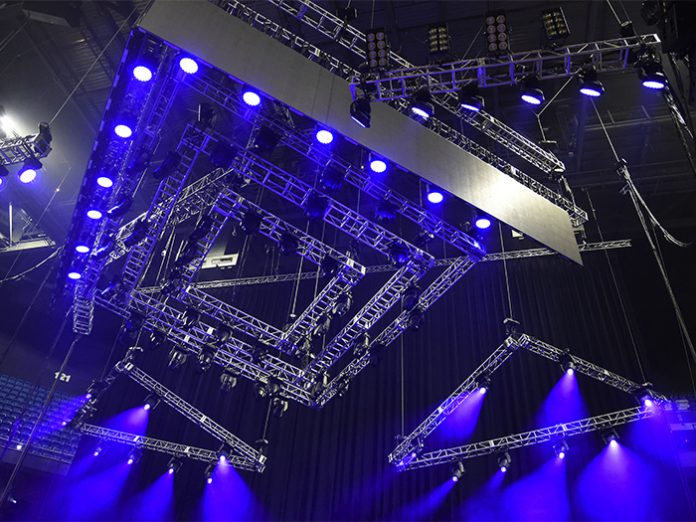 Mohegan Sun, a casino, hotel and entertainment complex in Uncasville, Connecticut, has purchased Claypaky Scenius Unico fixtures for the Mohegan Sun Arena. ACT Lighting is the exclusive distributor of Claypaky products in North America.
The 10,000-seat Mohegan Sun Arena hosts well over 100 concerts, sporting events, corporate events and trade shows yearly. The Unicos have been added to the vast inventory of fixtures to be used in the arena and across the property. Mohegan Sun acquired the fixtures, their first Claypaky moving lights, from Gateway Productions in Newburyport, Massachusetts. The Unicos replace a complement of ageing wash lights.
"Instead of getting a direct wash replacement we were looking for a multi-functional light that would offer customers more versatility," said Gordon Painter, Lead Lighting and Video Technician with the Sports & Entertainment Department. He researched Unico and obtained a demo unit for a shoot out with several other brands of fixtures.
Unico stood out from the pack for a number of reasons. "We liked its smooth, rich, vibrant colors full range of colors from deep tones to pastels," said Gordon. "It has shutters, an animation wheel, gobo, and color-wheel – a little bit of everything that allows the fixture to be used for almost any application on the property."
He noted: "[Unico was] visually brighter than any other light we demo'd. It's very well built, a great example of Italian design. And it's very easy to work on for maintenance and repairs." Gordon continued: "By making this unit a DMX node we can stretch the abilities of our network to DMX controlled lights."