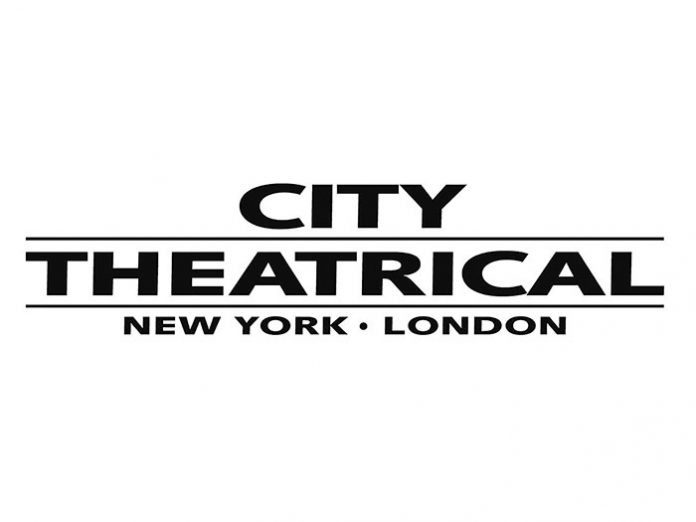 City Theatrical has been named by UK lighting manufacturer Core Lighting as their exclusive distributor in the Americas and is launching a new line of four wireless LED event lighting products.
Core Lighting specialises in designing and manufacturing fully weatherproof battery powered LED uplighters with wireless DMX control, allowing them to be used with no power or data cables. Extremely bright and colourful, Core's products feature leading edge design, robust construction, and utilise lightweight but powerful, rechargeable, lithium ion battery technology.
City Theatrical's first product from Core Lighting is the QolorPoint Wireless LED Uplighter. Sleek enough for upscale indoor use and IP65 rated for outdoor use under all weather conditions, the QolorPoint Wireless LED Uplighter can be used to instantly transform any function, from small parties to large corporate events, weddings, entertainment venues, and even for stage lighting. The combination of powerful and long lasting lithium ion battery power and SHoW DMX Neo Max wireless DMX control (or built in stand alone control) makes them truly portable, enabling extremely fast setups with no cables, thus creating a safer and more attractive environment. The sleek and shiny exterior finish blends into any décor. Battery life is eight hours on a rolling fade (or two colours mixed at 100%), and recharge time in the six unit flight case is five hours.
QolorStrip Wireless LED Strip is a one metre long lighting fixture with 18 RGBW LED emitters, providing a very bright 4,000 lumen output. The 18 LEDs can be independently controlled by 72 channels for pixel mapping and can produce vivid chases for eye catching lighting effects. SHoW DMX Neo Max wireless DMX is built in, or stand alone routines can be used.
This linear fixture will make perfectly smooth wall washes, and a mixture of QolorPoint uplighters for accent lighting and QolorStrips for wall washers will easily fill a room with colour, while using no power or data cables.
The QolorStrip is also IP65 rated for outdoor use in all weather conditions. The high tech, long life lithium ion battery will provide eight hours of continuous use in a rolling fade (or two colours mixed at 100%), and recharge time in the four unit flight case is six hours.
QPin 300 Wireless Magnetic Pin Spot has a very narrow, bright, white, 4.5° beam spread that can pinpoint any object, such as a floral centrepiece, painting, photo, or sculpture, and highlight it to draw attention to it. The IP65 rating allows the QPin 300 to be used indoors or outdoors in any weather.
The very bright 300 lumen white beam is easily positioned with the flexible neck of the fixture and the built in magnetic base adheres to any steel object. The unit can be dimmed either by a switch on the body of the unit, or remotely via a free smart phone app. Run time is 12 hours at full output and recharge time is six hours in the 10 unit flight case.
QFlood 7500 Wireless LED Floodlight makes large, bright, swaths of general illumination. If you need to light a long path from the party to the parking lot without generators or long extension cords, the QFlood 7500 Wireless LED Floodlight is the answer. This IP65 fixture can operate in any weather, and its 7,500 lumen output will give the light output of a 750w halogen lamp. The lens folds down flat for storage and to protect the LED emitters, and the entire package is only about the size of a 10-inch cube. Run time is four hours at 100% power, eight hours at 50% power, and recharge time is eight hours.