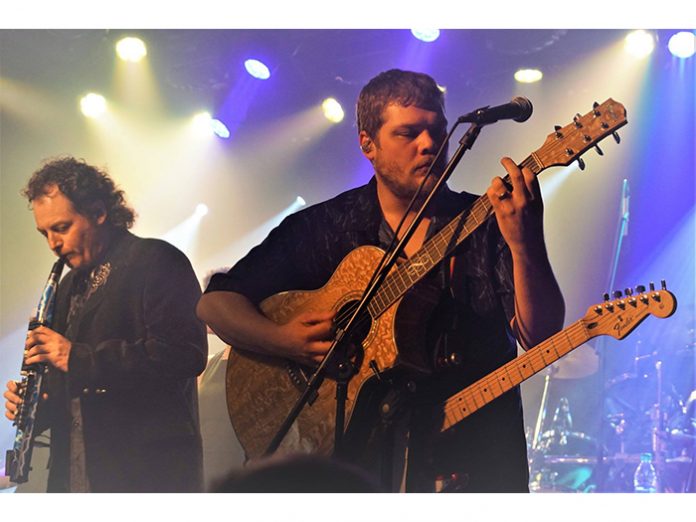 Glenn Ottenbacher doesn't believe in resting on his laurels. A few years ago, the house LD at the Saloon on Calhoun helped his club distinguish itself in Milwaukee's live music market by adding six Rogue R1 Spot and four Rogue R1 Wash fixtures from Chauvet Professional to his rig.
The lights' quick movements and intense output added sizzle to the regional band performances at the club, but Glenn and club owner Dave Dayler weren't finished. Looking to stay a step ahead of the competition, they recently replaced their six older spot units with an equal number of the new high-output Chauvet Professional Rogue R1X Spot fixtures purchased from Proline Entertainment.
"We run our stage lighting rig six nights a week, and the R1s have been real workhorses," said Glenn. "We had gotten a good ROI on them, so when we sold them it was pretty much gravy. The money went to buying the R1X Spots so we could take things to the next level as far as brightness was concerned."
Glenn flies his six new Rogue R1X Spot units in a straight line on upstage truss, using them for down lighting, specials and ballyhoo moments. "We have quite a few intense hard rocking bands pass through here, and the output of the R1X helps us match the music with some very bold looks," he said. "Things like the beam shaping, gobo projections and split colours give me more versatility than ever too."
Along with the new Chauvet Professional Rogue R1X Spot fixtures, Glenn also added 12 COLORado 1-Quad Zoom Tour units to his rig. He flies six of the RGBW washes on the upstage truss with the Rogue R1X Spot fixtures and six on mid-stage truss with the four Rogue R1 Washes remaining from his previous rig.
"Working with our R1 Washes, the COLORados give us some beautiful saturated colors," said Glenn. "When you couple this with the intense output we're getting from the new R1Xs, we have a very complete lightshow for a mid-sized music hall. I like to think that the Saloon on Calhoun raised the bar for music venue lighting in this area. This has led our customers to want and expect more. With our new beefed-up rig, we're able to give it to them."