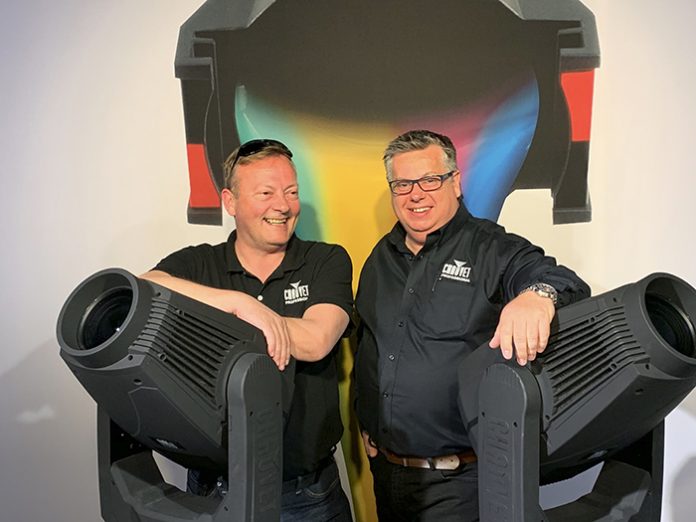 Chauvet has expanded its team by appointing Shaun Robertshaw and Ritchie Reed as Business Development Managers. The two highly-regarded industry professionals will be responsible for the Chauvet Professional, Chauvet DJ and ChamSys lines in the in Midlands and South markets.
"We're thrilled to welcome Shaun and Ritchie to the team," said Matt Hallard, Chauvet's UK Sales Manager. "Both are well known and well respected throughout our industry. Shaun and Ritchie have a wealth of insights and experience that will enable us to better serve our customers during this period of unprecedented growth across the industry by our family of brands."
Shaun has been involved in the entertainment lighting industry for over 25 years, most recently as a sales manager at Vari-Lite and Strand Lighting for the UK. Earlier in his career, he was an area sales manager for Chauvet. "I'm very happy to be re-joining the Chauvet team at such an exciting time for the company," he said. "Chauvet has fast become the go-to source for many in our industry as a result of its leading-edge portfolio of offerings, so this is a wonderful opportunity."
This enthusiasm is echoed by Ritchie, a 30-year industry veteran, who comes to Chauvet after successfully filling positions at Selecon Lighting, Martin and most recently Minuit Une. "I'm ecstatic to be joining Chauvet," he said. "The Chauvet 'family' are just fantastic, a really tight-knit team that has welcomed me in. The broad product range has many great fixtures that I am looking forward to representing."
Although Shaun and Ritchie have been at their positions for only a few weeks, they are already having an impact. "They've gotten off to impressive starts," said Matt, "and we're looking to achieving even greater things in the future.